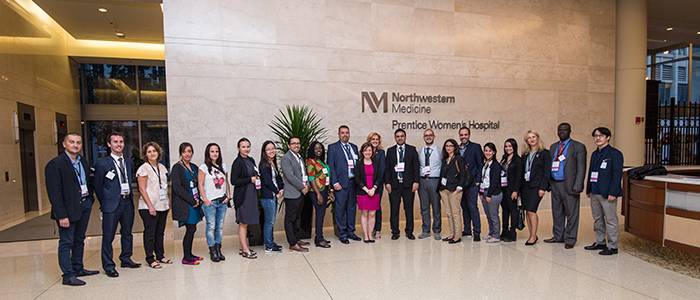 The Chicago Sister Cities Medical Initiative Program will take place in conjunction with the 20th Annual Lynn Sage Breast Cancer Symposium (October 11 – 14, 2018). The symposium, which attracts approximately 800 physicians, is an annual professional educational event that provides recent clinical and scientific advances in breast cancer research.
The Chicago Sister Cities Medical Initiative Program provides international physicians with the opportunity to attend one of the most respected breast cancer meetings in the world, develop lasting relationships with peers in their field, and bring the knowledge gained back to patients, survivors, and professionals in their home county. The program offers a unique perspective to international physicians on how breast cancer treatment options are developed and implemented in the United States.
Through a generous grant from the Lynn Sage Cancer Research Foundation, a competitive application process will award a limited number of clinicians from the 28 different Chicago Sister Cities the opportunity to attend the symposium held in Chicago.