International Health Graduates
Aligned with MOLA's strategic plan and direction, our Mission is to provide continued professional development opportunities through education and networking for Latinx IMGs (International Medical Graduates) and other International Graduates in health care disciplines. The IHG (International Health Graduates) program supports those seeking to practice to the full potential of their international education and experience. MOLA affirms the role of international graduates in improving the health status of our Latinx community in The United States and Latin America. The program was created in June 2019 by IHG leaders Dr. Miguel Carabaño and Dr. Shojanny Salazar.
'MOLA HAS ALLOWED ME TO SEE MY STRENGTHS AND HOW TO DEVELOP THEM IN MY FAVOR: HOW TO HELP OTHERS, HELPING ME, BY OVERCOMING MY FEARS AND FOLLOWING MY DREAMS. THANKS MOLA!'

-JANETH CASTAÑO, MD
Our purpose is to develop a pipeline to Health careers by identifying opportunities to support IHG's process of integrating their professions in The US healthcare system. Become a MOLA member access our services. Once a member, you can participate in the direction and management of this program by becoming an IHG committee member by expressing your interest in a message here.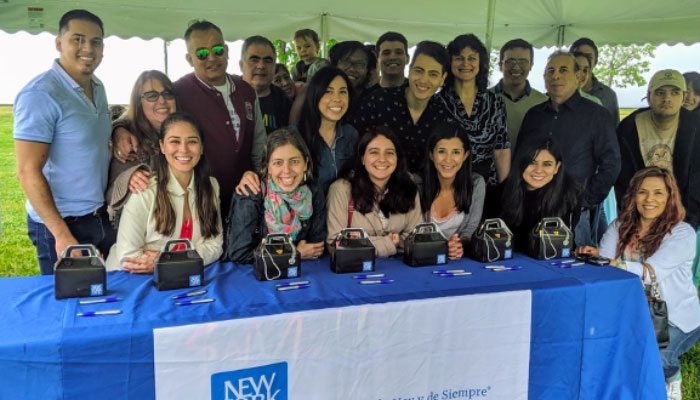 Mola match program gallery
1st place MOLA Blogging Contest:
"As the Hispanic/Latinx Community in America is Among the Hardest Hit by COVID-19, Spanish-Speaking International Medical Graduates Remain One of America's Most Valuable Untapped Resources." By Shojanny Salazar, MD
DR. JANETH CASTAÑO AND Dr. ADELIS ARIAS, IHG CO-CHAIRS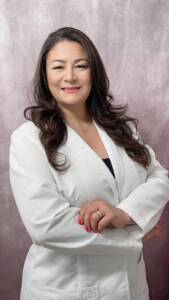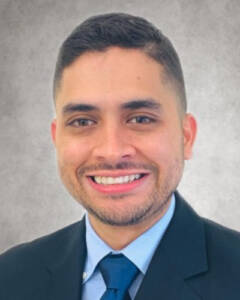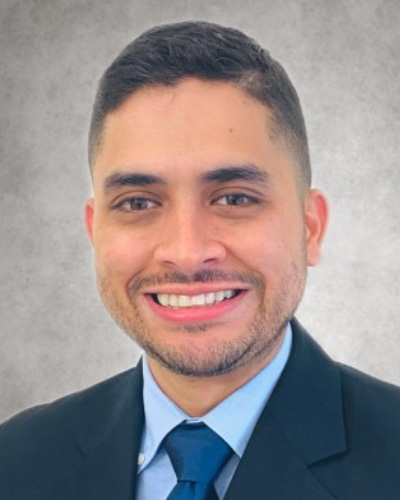 'Remember to help those in need behind you'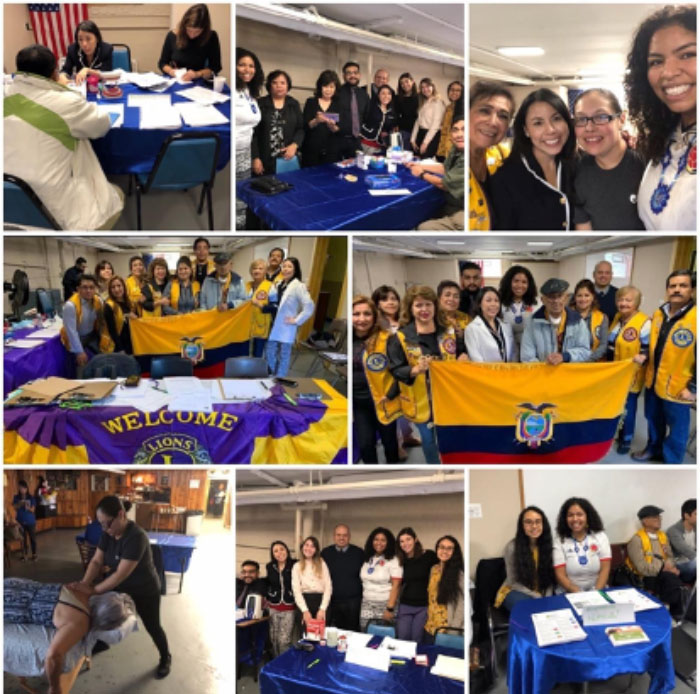 Dr. Shojanny Salazar (MOLA's IHG committee Co-Chair), Dr. Margarita Mankus, Dr. Andres Sanchez (MOLA's IHG member) and other MOLA volunteer members collaborating and assisting in a Health Fair created by the Chicago Ecuadorian Lions Club to promote healthy lifestyles in the uninsured Spanish speaking community (2020).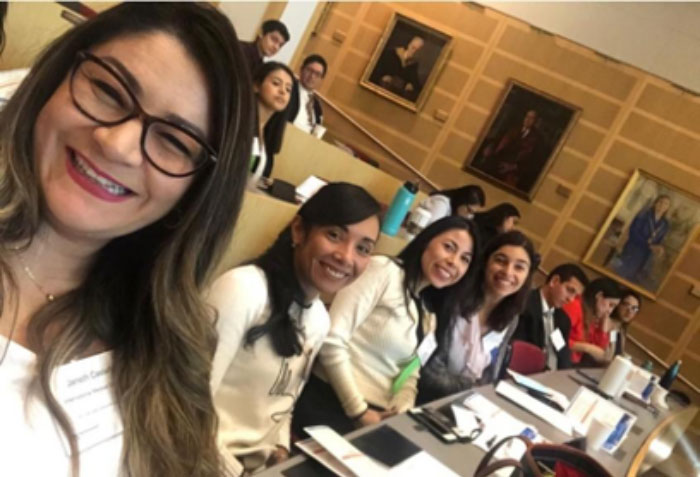 Dr.  Janeth Castaño (MOLA's IHG board member), Dr. Francis Guerra (MOLA's IHG member), Dr. Shojanny Salazar (MOLA's IHG committee Co-Chair), Dr. Margarita Mankus (MOLA Membership Secretary) participated and presented at the 3rd annual MOLA Latino Health Symposium (2019).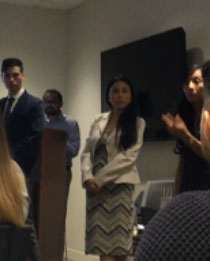 Dr. Miguel Carabaño, Dr. Shojanny Salazar and Dr. Francis Guerra moderated, and presented BEYOND USMLE: Building a competitive CV Workshop (2019).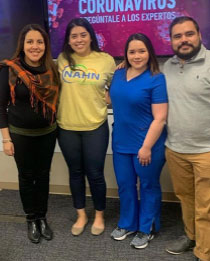 Dr. Vanessa Ferrer (MOLA's IHG member from Venezuela), Rodrigo Venegas (MOLA's IHG member from El Salvador) with other MOLA members represented MOLA and were featured speakers, answering questions about COVID 19 in Telemundo phonebank (2020).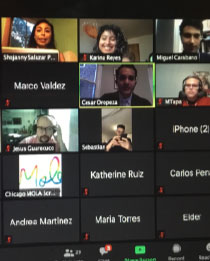 Dr. Shojanny Salazar and Dr. Miguel Carabaño, MOLA's IHG committee Co-Chairs, co-hosted and moderate the BEYOND USMLE Workshop-how to conduct a better Match season under the current pandemic situation in collaboration with Dr. Correa, Dr. Arruarana, Dr.Sanchez, Giovannetti and Dr. Valdez.
Beyond USMLE series: IMG Application, optimization, and Strategies for Match Success
Beyond USMLE Series: SOAP + Ranking 101