This committee is focused on highlighting locally relevant issues in healthcare education, access and provision, particularly for the hispanic/latino community as well as lobbying and having latino voices heard by local policy makers.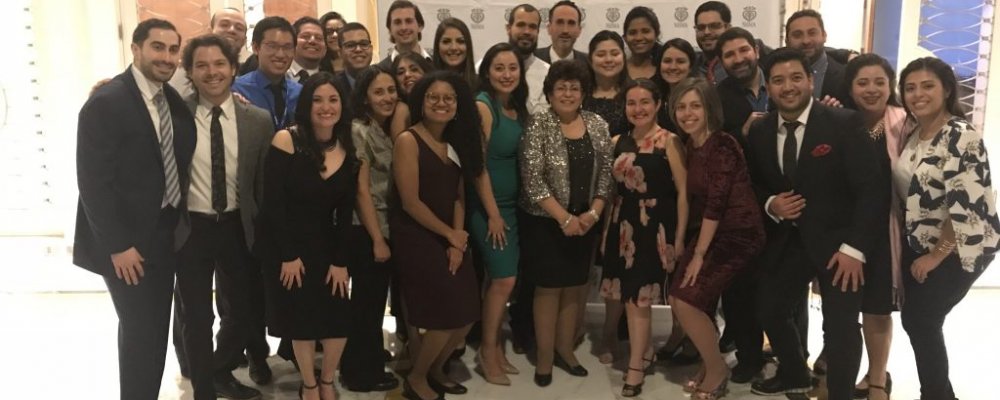 The main strategies for implementation include:
Health forum opportunities to debate health policy positions of candidates in prominent roles in local and national government.
Health policy education in partnership with Mentorship development and educational opportunities for mentees and all MOLA members.
Partnership with the National Hispanic Medical Association (NHMA) and encouraging leadership development in health policy for MOLA members
Participation in regional and national policy forums to give a Latino voice to health policy issues impacting the Hispanic/Latino community and physicians.
2018 OUTCOMES MOLA became a member of the Illinois Alliance for Welcoming Health and issued support letter on patient protection regardless of immigration status.
MOLA became a consulting reference for the Latino Alderman Caucus of Chicago.
March 2018 Health bipartisan Policy Forum in which all four candidates for the 4th District Congressional seat participated in a bilingual health policy debate in advance of the elections.
MOLA issued support letters for the Health Equity and Accountability Act (HEAA) of 2018 and the State of Illinois bills on professional licenses and immigration status (SB3109).
"MOLA allows me to give back to my community in ways that my practice doesn't.  It has brought a greater level of satisfaction to my career and has been an important part of my professional growth." –

Joaquin Estrada, MD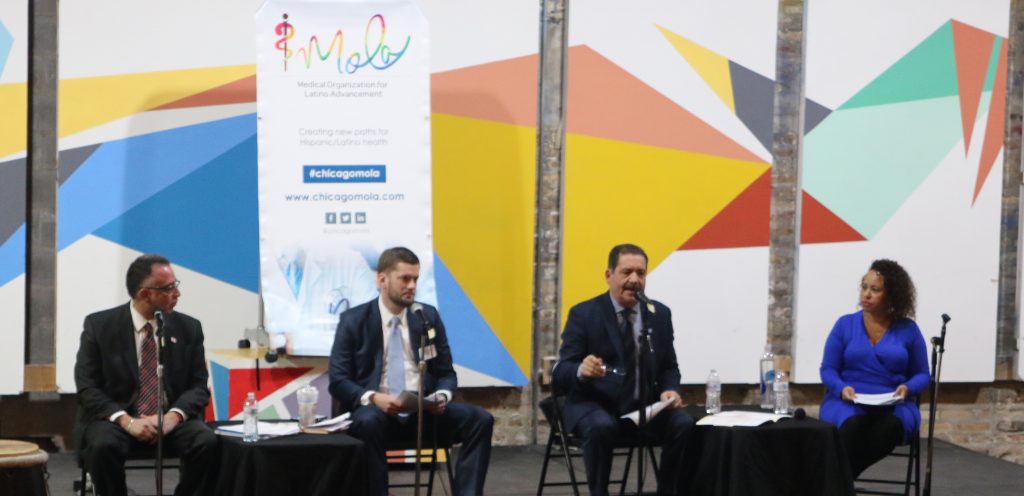 March 2018 Health bipartisan Policy Event: a Bilingual Forum to discuss Health Policy and Latino Health Disparities:
Raising awareness of the importance of Latino health issues and aiming to maximize the voting power of the Hispanic/Latino community, the Medical Organization for Latino Advancement (MOLA) hosted and moderate a debate and discussion among candidates aspiring to represent this community in Congress.
All four candidates including, Democratic candidates—Sol Flores, Jesús "Chuy" García, and Richard González—and Republican candidate—Mark Wayne Lorch—enthusiastically participated in the debate on the evening of Wednesday, March 7th, 2018, in anticipation of the March 20th election.
National Hispanic Medical Association (NHMA) Midwest Regional Policy Forum was hosted at MOLA's Symposium Participation at Latino Medical Student
Association (LMSA) National Advocacy Forum in Washington, DC – October, 2013 (Dr. Joaquin Estrada and Dr. Pilar Ortega were invited speakers)
MOLA joined UnidosUS network and participated in Latino Unity Day to advance Latino affirming policies.
MOLA expressed formal support on protecting immigrant families, ICE restriction to enter medical facilities, data sharing to improve Latino health, and cancer screening campaign: "¡No Esperes!"