The Public Health committee is dedicated to developing partnerships and nurturing collaborations with the shared mission of reducing health disparities that impact the Latinx community with a primary focus at an organizational level. The committee's main goal is to address the needs of our membership in a meaningful and intentional manner in alignment with MOLA's mission. Our efforts are guided by the values of supporting existing community organizations and other MOLA committees (e.g. Mentorship, Advocacy, and Education & Research) by gathering and providing expertise, educational resources, and membership direction to implement and support public health projects and research.
The main strategies for public health program implementation include:
Providing bilingual health education opportunities in coordination with community partner organizations, media partners, and sponsors
Supporting scholars and Mentorship program mentees in the implementation and advancement of public health research
Collaborating with the Advocacy committee on initiatives related to public health policy
Partnering with community organizations in distributing resources and public health information to increase cultural competence among health professionals
Public Health 2019 Outcomes
2019 Co-Chairs: Katya Cruz Madrid, MD and Pilar Carmona, MBA
MOLA's Public Health Program emphasizes meaningful-impact activities in Chicago's under-served communities in coordination with MOLA's Mentorship program. Through this program, mentees and students become community health ambassadors in their own families, schools, and neighborhoods.
MOLA's Public Health Committee partnered with MOLA's Mentorship Program and participated in the 23rd Annual Día del Niño event hosted by the National Museum of Mexican Art, which was sponsored by UI Health, MOLA, and other organizations.
Families were invited to an exciting day of fun and interactive activities that included: games, hands-on art projects, fitness activities, free health screenings, and live performances. This was an initiative to keep children healthy and happy. We had about 50 niños y niñas come to our table!
El Día del Niño is an annual celebration that was created in Mexico in 1925 as a day to honor children. In Mexico, Día del Niño is celebrated in April when children spend the day playing games, having fun, and eating their favorite foods.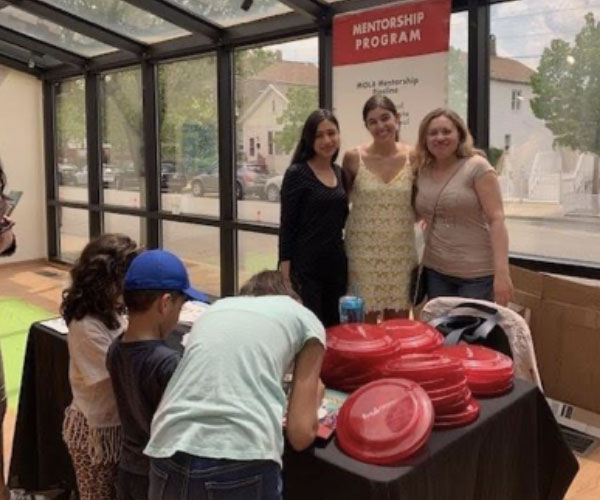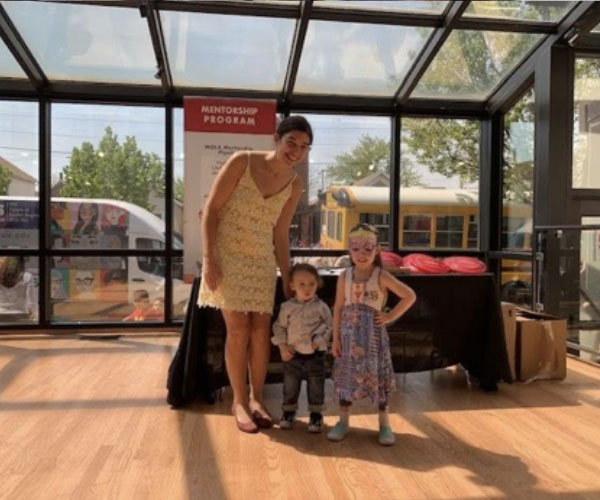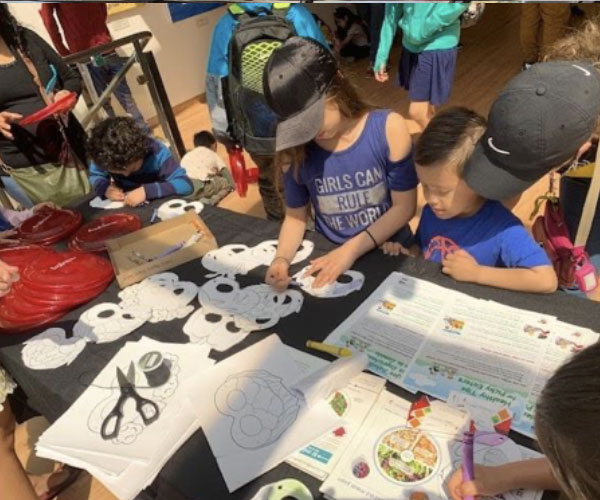 5 Public Health Community Events
MOLA impacted more than 350 lives through the following Public Health activities:
Heart health event
2 Colon Cancer screening events
Men's Health event – by Dr. Pilar Guerrero
Daley Plaza Hispanic Heritage Month event – conducted asthma, hypertension and mental health screenings.
Locally or Nationally televised MOLA physician experts on public media for 2018
Dr. Gunar Subieta
Dr. Luis Rivera
Dr. Jonathan Moreira
Dr. Pilar Ortega
Dr. Pilar Guerrero
Dr. Mary Eguía
Dr. Yessenia Castro-Caballero
Dr. Sonia Oyola
Dr. Fidel Castillo
Daley Plaza Hispanic Heritage Month event | asthma, hypertension and mental health screenings:
MOLA provided health screenings for the Latino community at the first Hispanic Heritage city event at Daley Plaza on September 19, 2108. We conducted nearly 100 bilingual screenings including blood pressure, lung function, and stress/mental health and provided referrals for follow-up care.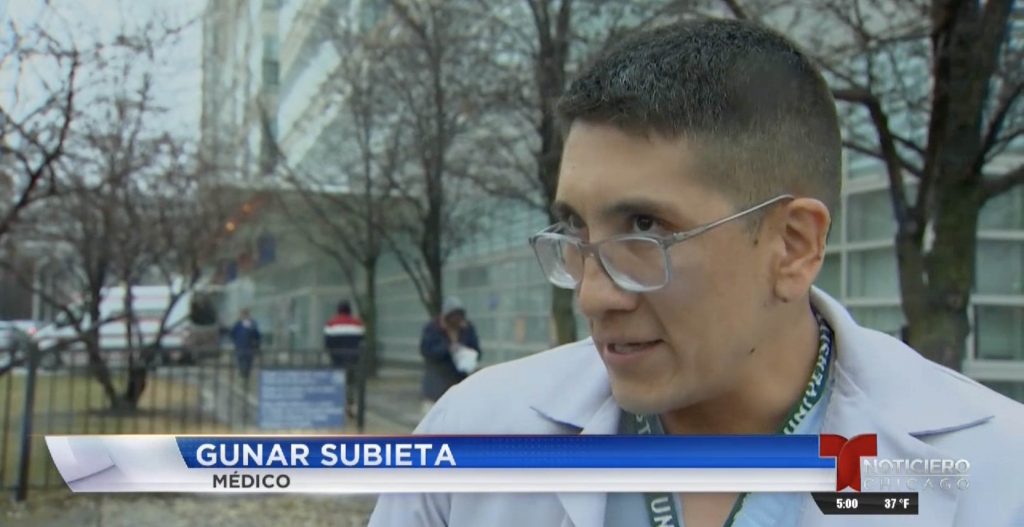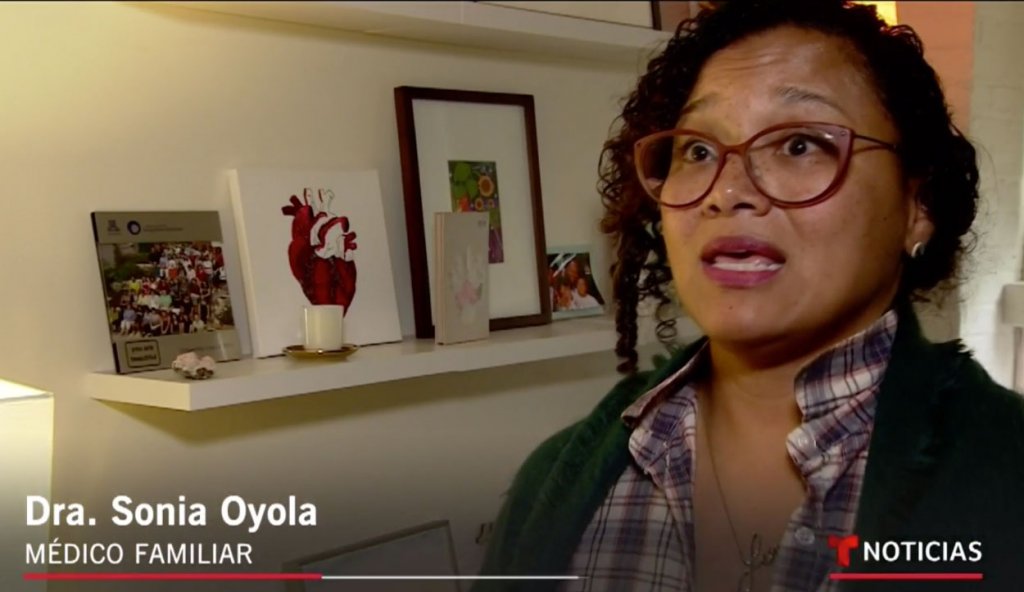 2 scholarly projects developed from public health initiatives and presented at the Latino Health Symposium
Mental health / Stress screening in Post-Hurricane Maria Puerto Rican population in Chicago
Pulmonary health and environmental triggers in Chicago Latino neighborhoods
Esperanza Health Centers
National Alliance for Mental Illness (NAMI)
Open Center for the Arts
Heart health event
The Medical Organization for Latino Advancement (MOLA) conducted a  free health event with Curie High School and various community organizations to promote cardiovascular health, exercise, and making healthy choices.
The event, Heart Health 2018, offered the community a Health & Resource Fair, heart health screenings, CPR training, Zumba sessions, and more.  As part of National Heart Month and the Mentorship and Public Health Programs of the Latino physician-led association, the event aims to educate and energize the local community surrounding how to take care of their cardiovascular health.
In addition to offering participants blood pressure screenings, stress evaluations, "Ask the Doctor" tables and access to 20 community organizations, the event provides valuable experience to the 40 student volunteers that already participate in MOLA's Mentorship Program and aspire to work in health care.
'Working with other Latino physician leaders in MOLA is an amazing opportunity for collaboration. Each board member is truly committed to empowering the Latino community and it's this passion that pushes MOLA to achieve greater goals year after year'

-Luis Rivera, MD