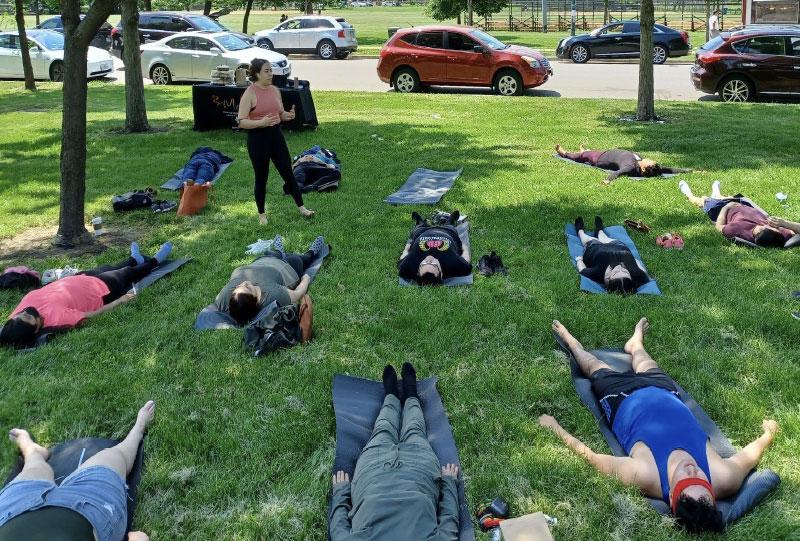 Last June 5th our El Nido  and Aves del Paraíso held a Community Yoga event on reflections on Latinx Women's Rights and HIV prevention. The event served as a platform to remind our community about the importance of maintaining the legal protections that Roe vs Wade has provided for decades to millions of women who have decided to exercise their right to choose.
Isa Álvarez and Sonia Oyola led the group in historical Humboldt Park. We want to thank all MOLA members who participated in the event, as well as all other community members who showed up to show their support of this important issue.
MOLA reiterates its firm opposition to the U.S. Supreme Court's draft opinion that could overturn Roe vs Wade. We also continue to support the amicus brief filed by the American College of Obstetricians and Gynecologists and the American Medical Association, among 26 leading professional associations, in response to the draft opinion.