Tamara Dominguez
Ms. Domínguez is a third-year medical student at the University of Washington School of Medicine. She was born in Mexico and grew up in Los Angeles and Snohomish County Washington. Before enrolling in graduate school, she earned a dual degree in Neurobiology Medical Anthropology and Global Health at the University of Washington. Her work in emergency and refugee medical services has cultivated a desire to work in humanitarian efforts in the US and internationally. She aims to provide exceptional healthcare to anyone regardless of their socioeconomic background. Her project will center on trauma and burns research.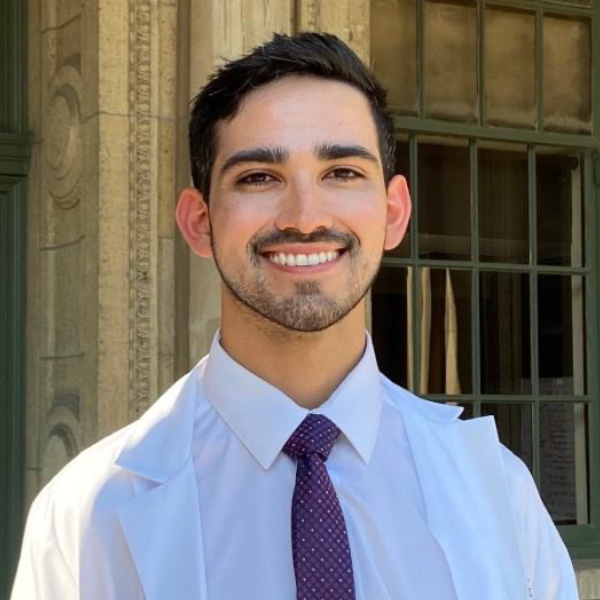 Rodrigo De La Torre
Rodrigo is a second-year medical student at the University of Wisconsin School of Medicine and Public Health. He was born and raised in Tucson, Arizona to parents who immigrated from Mexico. He graduated from New York University in 2019 with a major in Neuroscience and later worked with Dr. Basu at NYU Langone Medical Center for two years researching the neural circuits involved in memory. Upon entering medical school, he joined as one of the co-coordinators for MEDiC Southside, a bilingual free clinic in Madison which primarily serves Latinx patients. With a keen interest in the intersection between the brain and health, he spent the summer after his first year of medical school completing an externship with the Wisconsin Alzheimer's Institute and researching neural development following perinatal stroke with Dr. Gillick at the Waisman Center. During his time in Dr. Gillick's lab, he translated study materials into Spanish to increase accessibility to Latinx communities. Currently, he is partnering on a community project with Sixteenth Street Clinic in Milwaukee to help lead mental health workshops in Spanish through a program called Raíces.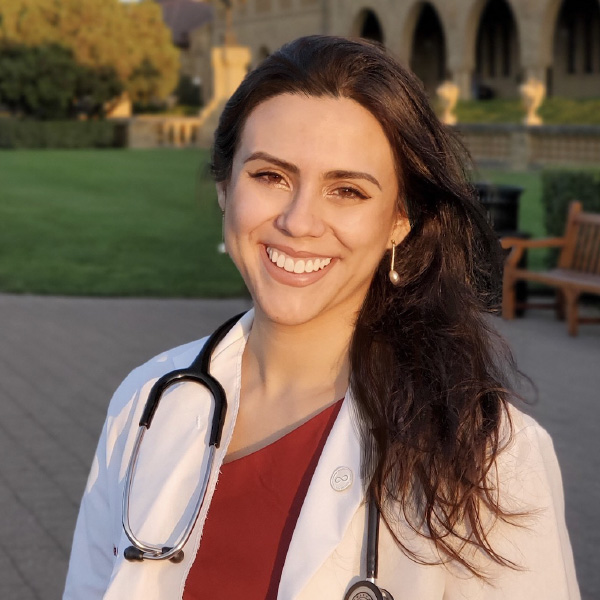 Margarita Maria Ramirez Silva
Margarita is a second-year MD student at the Stanford School of Medicine who was born in Colombia and raised in Miami, FL. While formerly undocumented and homeless, she experienced the downstream effects of a broken healthcare system, motivating her to pursue an MPH at Northwestern and focus her research on building and evaluating health promotion programs with community health workers. At Stanford, she has continued her community-based participatory research with community health workers in the Latinx community, and now also works with social workers and unhoused families at homeless shelters. Nowadays, Margarita is interested in reproductive psychiatry and family medicine and aspires to center her career around addressing the health inequities which most deeply affect immigrants and people of color in the United States.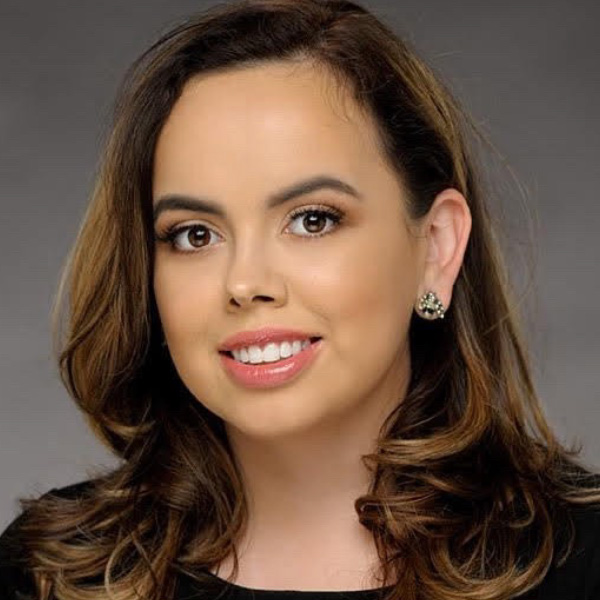 Lizbeth Alvarez
MS2 at the University of California Davis School of Medicine. She was selected as the 2022-2023 National Latino Medical Student Association Mentorship Co-Chair. In addition to completing a Bachelor of Science in Biology & Bachelor of Arts in Healthcare Policy at Mount St. Mary's University, she earned a Master of Public Health in Global Health Policy at George Washington University. She has successfully translated some of the nation's greatest policy challenges to inform her dedication to increasing the diversity of our healthcare workforce. Lizbeth worked in the office of Senator Kamala D. Harris as the Congressional Hispanic Caucus Institute Graduate Legislative Health Fellow.
She has served as the Officer and Social Services Chair for the student-run Bayanihan Clinic. She completed the Summer Emergency Medicine Fellow for Underrepresented Minorities in Medicine at the University of California, San Francisco.  Lizbeth was recently awarded the 2022 LMSA-West Research Scholarship to fund a novel scholarly project to improve healthcare for Latino and underserved communities.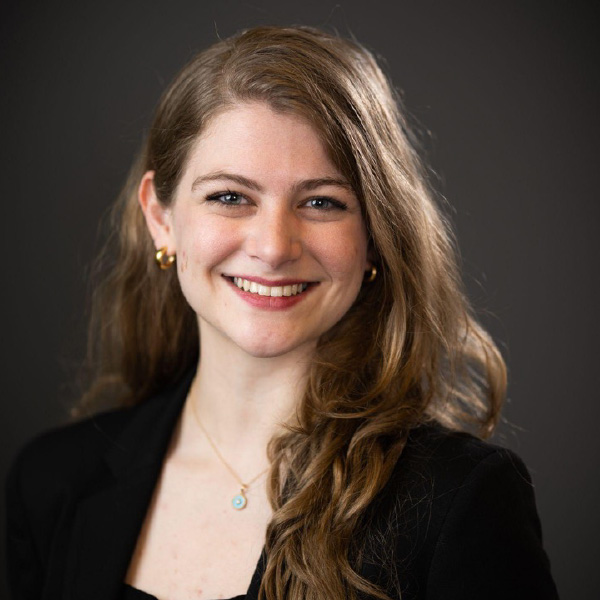 Isabella (Isa) Pérez Pecchio
First-year medical student at the University of Illinois College of Medicine in Chicago. She was born in Caracas, Venezuela, and has lived most of her life in the United States. She received her Bachelor of Science degree from Stony Brook University in Biology with a Neuroscience Specialization and a minor in English. During her undergraduate career, she had the opportunity to use her bilingual skills and experiences as a first-generation Venezuelan-American in primary care clinics and emergency medicine settings. After graduation, she spent her gap years as a senior research coordinator for the Icahn School of Medicine at Mount Sinai's clinical trials department. Her experience in nephrology and infectious disease studies included working with Spanish-speaking patients living with chronic illnesses in her community, further developing a passion for longitudinal patient care and bringing resources to Latino communities. Her experiences in research and healthcare have shaped and continue to enhance her pursuit of medicine. Throughout her life, she has been fortunate enough to witness how cultural humility and language concordance can impact a patient's life. Isa hopes to dedicate her career to bringing this positive experience to more communities affected by health inequities and structural racism, taking action to ensure patients are receiving equitable care.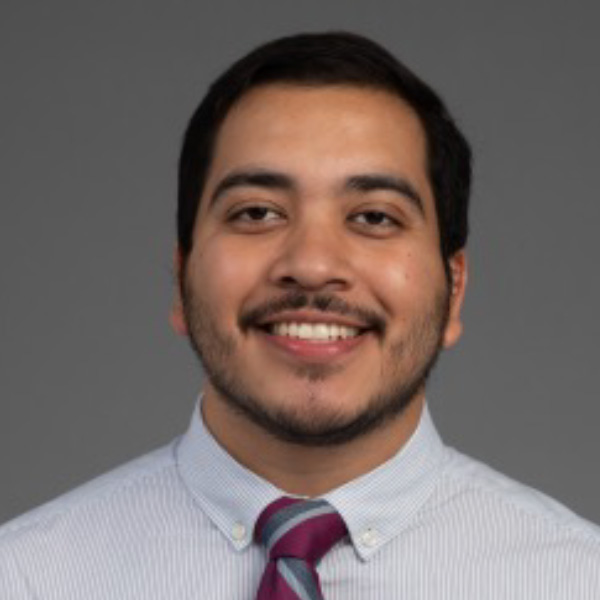 Ernesto Luna-Meléndez
Ernesto Luna-Meléndez was born in Torréon, Coahuila Mexico, and raised in Phoenix, Arizona. He is currently a first-year DACA medical student at Rush University Medical College. Ernesto's upbringing in a community of underserved immigrants and experiences as an undocumented individual exposed him to the severe healthcare disparities affecting marginalized communities in the US. Inspired to bring about change, he became the first in his family to graduate from high school and college to pursue medicine. He attended Arizona State University where he majored in Medicinal Biochemistry and minored in Mathematics. Ernesto began serving his Latinx community as a Spanish medical interpreter at St. Vincent de Paul's Virginia G. Piper Medical Clinic and Banner University Medical Center – Arizona's largest free clinic and hospital respectively. Today, he continues his community service and advocacy as the chapter President of the Latinx Medical Student Association at Rush and student co-leader at Community Health Clinic Chicago. Ernesto's goal as a future physician is to help expand the nationwide network of free clinics and address cancer health disparities. In his free time, Ernesto enjoys chess, the outdoors, photography, and exploring the city.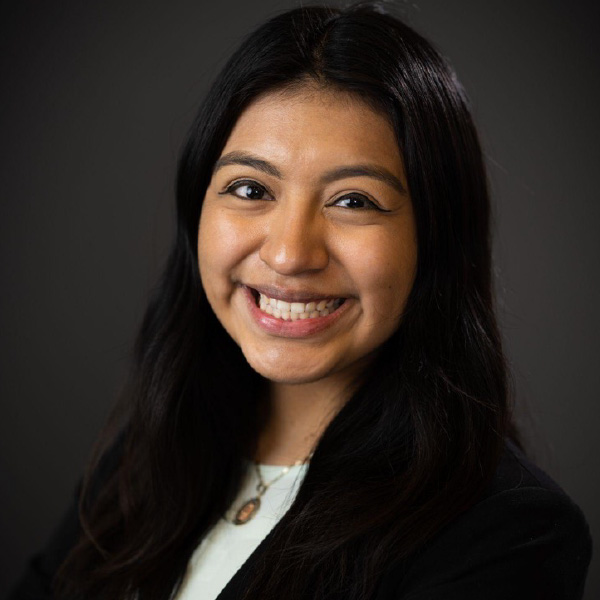 Diana Edith Martínez García
Daughter of two Mexican immigrants and grew up in South Central Wisconsin. She is a 4th-year undergraduate student at the University of Wisconsin- Madison (UW) majoring in Biology and Human Development and Family Studies with minors in Chican@/Latin@ Studies and Global Health. Throughout her undergraduate career, Diana has been part of Dr. Jing's nano proteomics project which aims to understand the molecular mechanisms underlying cardiovascular diseases. Her role in the lab consisted of synthesizing an allene that makes the chosen nanoparticle bio-compatible to pan-selectively bind to protein kinases. She is currently the executive assistant of the Wisconsin Chapter of MOLA; her work consists of recruiting and engaging Latine undergraduate students who wish to pursue healthcare, coordinating the execution of MOLA-WI events, and data collection/analysis of events. Diana's experiences as a first-generation Mexican-American and the eldest of four children have sparked her desire to work with Latine and immigrant communities in the future. She aspires to become a family medicine physician and to be involved with her community through a focus on disease prevention via community efforts. Latines are 1.5x more likely to be diagnosed with Alzheimer's disease and related dementias than non-white Hispanic whites in Wisconsin. Because of this, her MOLA project will focus on increasing awareness and promoting disease detection of ADRD among the Latine community. In her spare time, Diana enjoys going on hikes, learning new recipes, and spending time with her family and friends.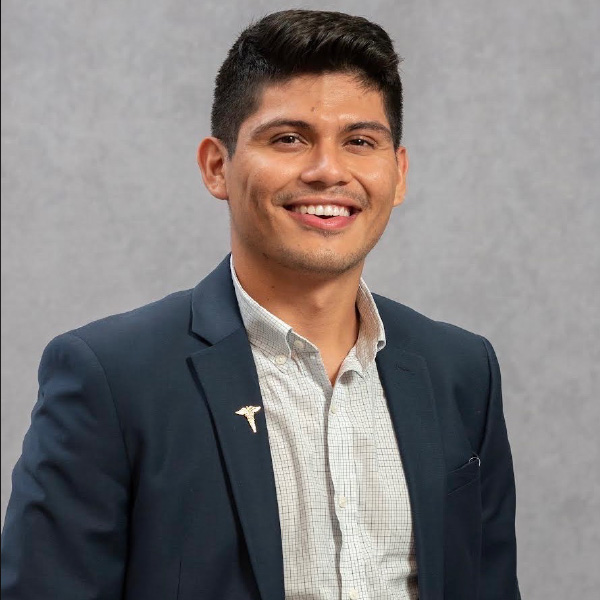 Devin K. Barzallo
4th-year medical student at Case Western Reserve University in Cleveland Ohio. He grew up in New Jersey and has a very large family (his mom is one of 11 children, and his father is one of 7 children). Most of his family still lives in Ecuador, and he has always had a strong cultural connection to the Ecuadorian community. He graduated summa cum laude from the Rutgers University Honors Program in 2020, with a double major in biological sciences and psychology. He subsequently matriculated to medical school that year and has been heavily involved in community service (serving as the Community Service Representative of the Medical School, and community chair of CWRU's SNMA/LMSA). He is spending this year at the National Institutes of Health and is excited to be a part of MOLA-MRF this summer studying HIV in Latino LGBT+ populations. He is passionate about oncology and infectious disease research. He is pursuing Dermatology, with an interest in HIV and cutaneous oncology and providing care to marginalized populations.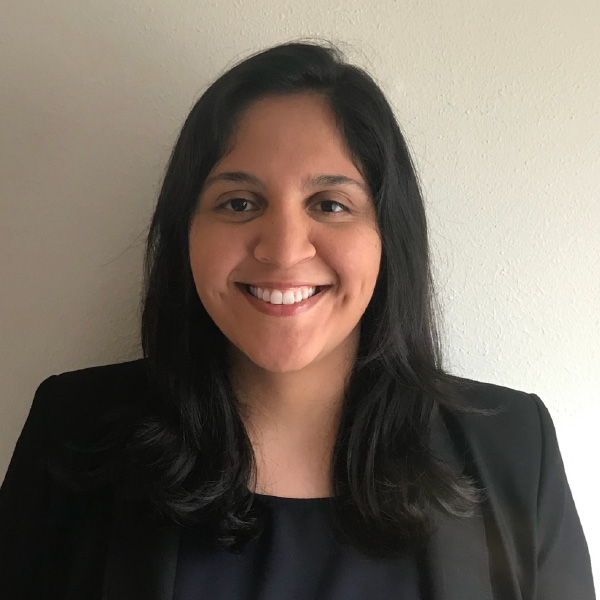 Carmín Almendra Muñoz Lavanderos
First-year medical student at Rush Medical College. She is originally from Chile but grew up in Houston, Texas. She obtained her bachelor's degree in Human Rights at Columbia University under a Bill Gates scholarship and received a Master's in Pharmacology from Tulane School of Medicine. The inequities she saw in her community growing up inspired her over the years to become an English as a Second Language (ESL) teacher, mentor younger students, work in a low-income dialysis clinic, and engage in research that would benefit underserved communities. Indeed, her previous role as a research coordinator at Baylor College of Medicine led her to develop community events that addressed COVID-19 vaccine hesitancy in marginalized communities. Overall, the events were very successful as they provided COVID-19 education to over 800 individuals and led to 200 vaccinations. Through this research role, she was also allowed to lead a project funded by the American Cancer Society to understand GI cancer disparities. Carmín is still exploring her career options but hopes to intertwine a medical career with social justice to address health disparities.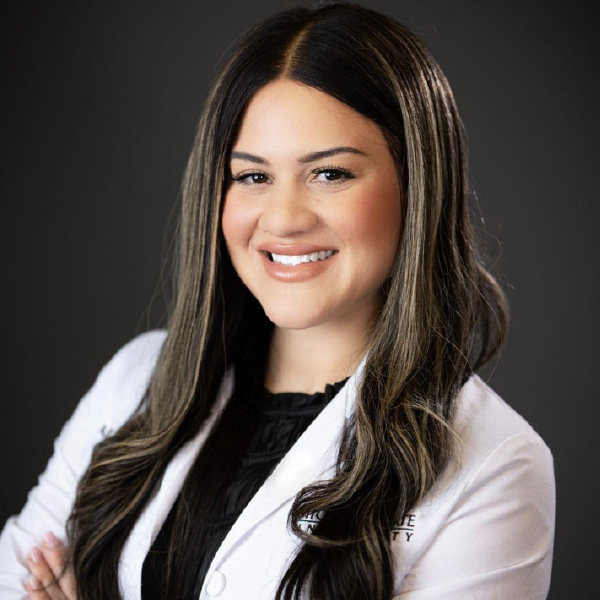 Aldana Julia García
Third-year medical student at the Michigan State University College of Human Medicine who commits to increasing the diversity in medicine, mentoring underrepresented students in medicine, and using her bilingual and bicultural upbringing to provide culturally and linguistically competent healthcare to Latino communities. Born and raised in Argentina and relocated to California. Ms. García is a first-generation student who received a full-ride scholarship to attend UCLA, where she completed her undergraduate studies. In 2016, she earned her Bachelor of Science in Psychobiology from UCLA.
In 2020, she matriculated into MSU CHM and has since served as the East Lansing Latino Medical Student Association (LMSA) chapter president, Chief Development Officer for the LMSA Midwest regional chapter, and UCLA Latino Alumni Association mentor, and is currently Chief Mentoring Officer for MiMentor and peer mentor for Pre-Health Dreamers. She is currently the Alpha Omega Alpha Honor Medical Society student chapter president at MSU CHM.
She developed a case-based medical Spanish curriculum. Ms. Garcia's research includes increasing diversity within medicine and dermatology and investigating effective and meaningful mentorship experiences for underrepresented students in medicine.