The MOLA Scholarship Selection Committee, chaired by Dr. Jonathan Moreira and Arielle Guzmán, and the MOLA Scholar Program, directed by Dr. Pilar Ortega, are thrilled to announce the 12 remarkable individuals who have been selected as 2022 MOLA-MRF Scholars! In partnership with and thanks to the generosity of the Michael Reese Research and Education Foundation (MRF), MOLA will provide a financial stipend to these 12 talented students, who are each at various stages of their health professional careers. The students will also complete a research project during an 8-month structured scholarly learning program under the guidance and mentorship of experienced MOLA researchers and educators. Please join us in congratulating our 2022 Cohort of Scholars! ¡Enhorabuena!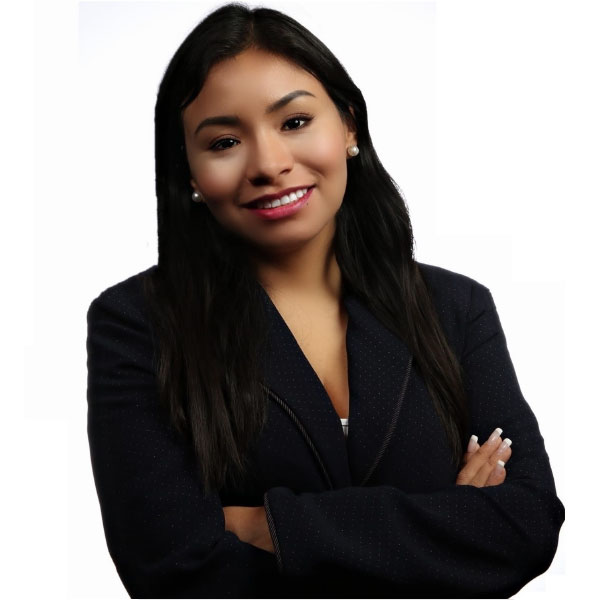 Andrea Anampa-Guzmán
Andrea is an Indigenous Peruvian in her final year of medical school at Universidad Nacional Mayor de San Marcos. In 2017,  she performed a research rotation at the Institute for Immunology of the University of Pennsylvania, and in 2021, she moved to Buffalo, New York. Currently, she is working as a research assistant at the Department of Medicine at the Roswell Park Comprehensive Cancer Center.  She won the American Association for Cancer Research (AACR) Student and Early Career Investigator Scholarship to attend the 14th Conference on The Science of Cancer Health Disparities. Her dream is to become a clinical-investigator physician and   an academic hematologist-oncologist. She is especially interested in global oncology, survivorship, and cancer health disparities. Andrea Anampa-Guzmán is open about her experience living with Obsessive-Compulsive Disorder (OCD) and advocates for mental health, diversity, and equity.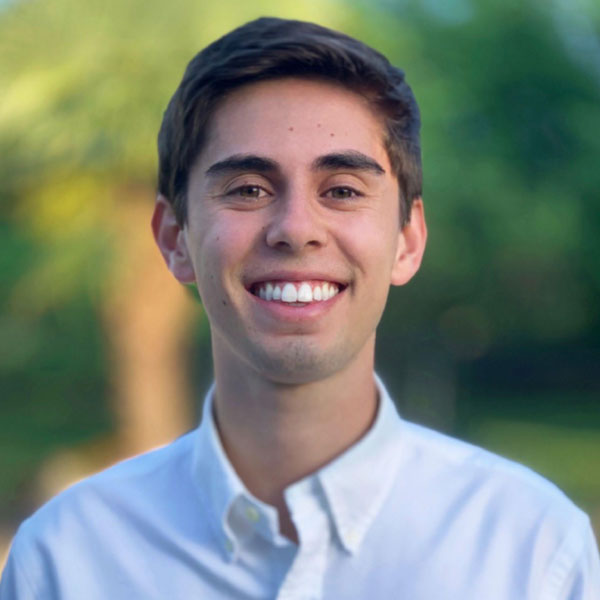 Miguel González
Miguel is a first-year medical student at the University of Chicago Pritzker School of Medicine. While his parents are from Bogotá, Colombia, Miguel grew up in Atlanta, Georgia. He attended Duke University where he majored in Chemistry and minored in Biology and Neuroscience. At Duke, he worked at an epilepsy lab, designed his own summer research project in Cartagena, Colombia, and led a student-run organization to teach Latinx Durham citizens English. He graduated cum laude and with distinction by writing a senior thesis on the effects of anxiety-like behavior on the progression of epileptogenesis in an animal model. Furthermore, he became a national certified Spanish medical interpreter through the National Board of Certification for Medical Interpreters. After graduation, he spent a year before matriculating in medical school as a Spanish medical interpreter at Northside Hospital in Atlanta, Georgia during the COVID-19 pandemic. Currently, he is one of the Co-Coordinators for the Community Health Clinic, a free clinic in Chicago that serves mostly Latinx patients. Additionally, he is in charge of creating the curriculum for the Health Professions Recruitment Exposure Program that focuses on encouraging high school students from underrepresented backgrounds to pursue healthcare professions. Miguel also is a student interviewer for the Pritzker School of Medicine Admissions Committee and serves as one of the Admissions Liaisons for the UChicago Latino Medical Student Association chapter. Research-wise, he has on-going clinical projects in plastic surgery, vascular surgery, and quality improvement. While he is still unsure of a specialty, he has developed a strong interest in surgery. In his free time, he enjoys exercising, photography, and traveling.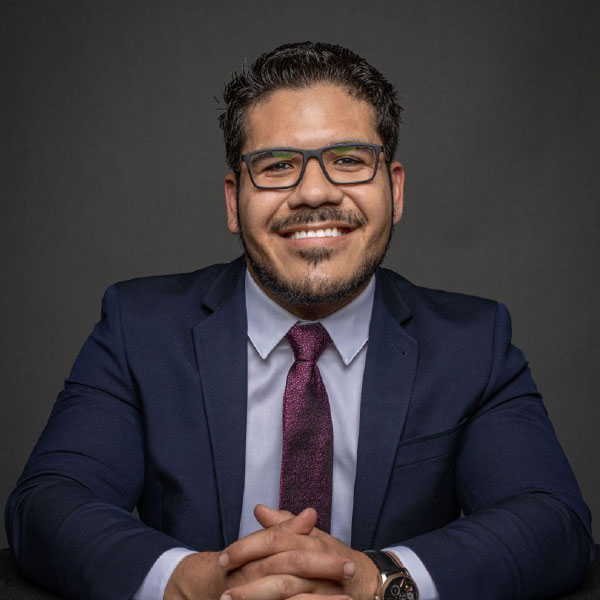 José Ibarra
José was born in Vicente Guerrero, Durango, México, grew up in Río Grande City, TX, and is now a first-year DACA medical student at Rush Medical College. José's Latino and immigrant identity have shaped his world view and is his drive behind the need to lead change for our community that has been left behind in countless ways. Grounding himself in his upbringing, experiences, and values, he is determined to provide quality and compassionate healthcare in Spanish and English for anyone regardless of socioeconomic or immigration status. Aside from the role that he plans to undertake as a community leader and future physician, he will continue to be involved in scholarly research to advance and improve healthcare delivery for Spanish-speaking populations. His project will focus on the impact of legal and socioeconomic status on specific cancer delivery metrics, including access to cancer screening, time to cancer diagnosis, time to treatment initiation, treatment adherence, and cancer survivorship.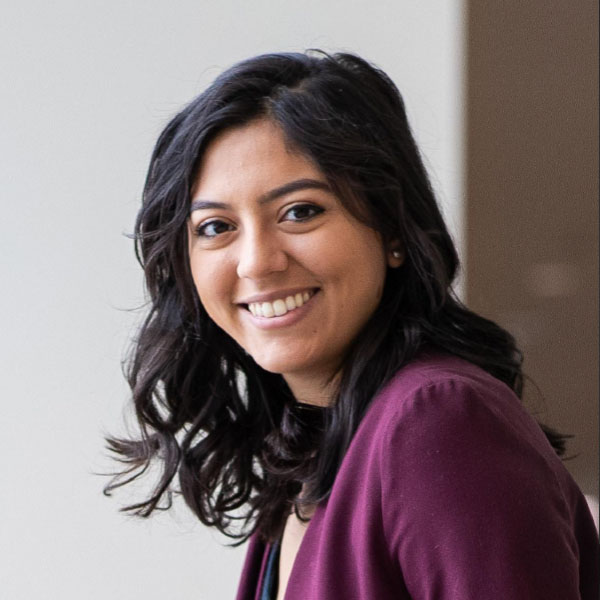 Melanie Izquierdo
Raised by two hard working Ecuadorian immigrants in the Chicagoland area, Melanie Izquierdo is a second-year medical student at the University of Illinois College of Medicine. Prior to medical school, Melanie graduated from Loyola University Chicago with a degree in Molecular Biology and Neuroscience. Melanie had the opportunity to define what being underrepresented in medicine and research meant to her as a summer pathway student in the Chicago Academic Medicine Program (CAMP II) at the University of Chicago Pritzker School of Medicine. During her gap year, Melanie worked as an Oncology Junior Clinical Data Abstractor at Tempus Labs, where her work defined her aim to increase Latinx patient enrollment and representation in novel clinical therapeutic trials. By joining the MOLA family, Melanie is confident she will learn the methods and interventions needed to competently serve the Latinx patient population of Chicago. In her free time, Melanie enjoys trying new restaurants around town and laying out in the sunshine.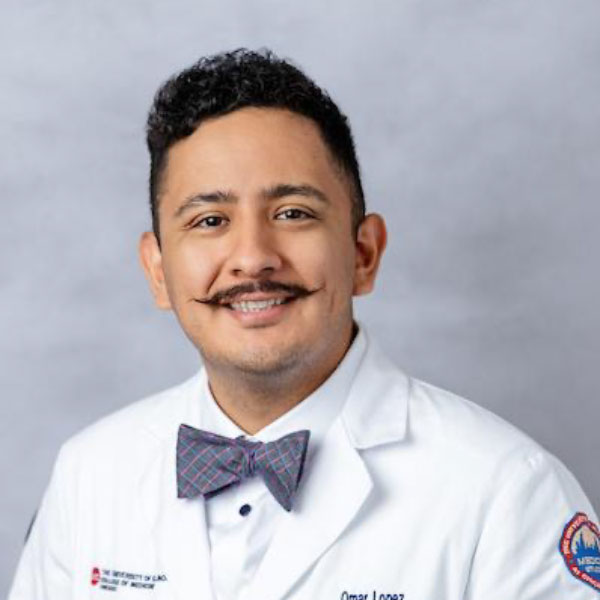 Omar López
Omar was born on the Southwest side of Chicago and raised by two hard-working Mexican immigrant parents who fostered a value of education throughout his childhood. Omar's passion for medicine was sparked when he personally underwent a neurosurgical procedure. This experience motivated him to become an emergency medical technician during his undergraduate career and a licensed paramedic after receiving his bachelor's degree. As an undergraduate, Omar also worked as a research assistant for two minority health related research projects: B.A.I.L.A at the University of IL-Chicago, College of Applied Health Sciences, and the All of Us research program at the University of Illinois College of Medicine. Omar's drive to become a culturally competent physician arose from his own medical hardships, his six years of experience working as a care provider, his medical mission trip to Yantalo, Perú, and his participation with the Medicina Scholars program at the University of IL-Chicago. These experiences motivated Omar to pursue a practice in urban medicine with a focus on serving underserved communities. His other interests include running marathons, playing musical instruments, singing, and cooking.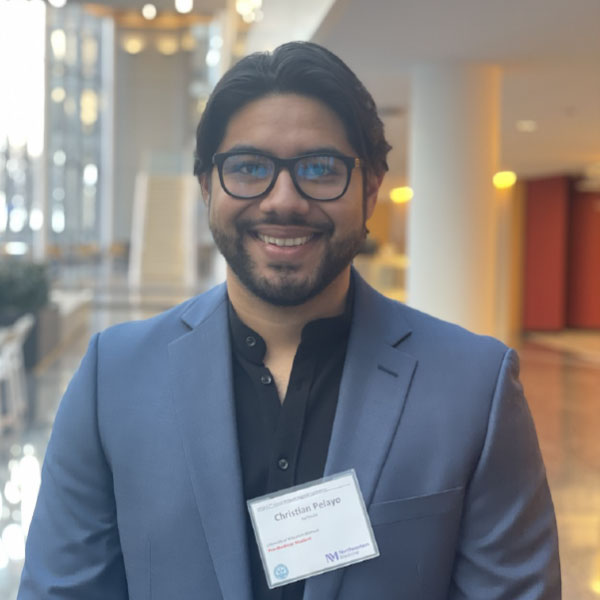 Christian Pelayo
Christian is an undergraduate student at the University of Wisconsin-Madison completing a B.S. in Neurobiology and Psychology, expected May 2022, and a founding board member of MOLA-Wisconsin. He is a first-generation Mexican-American born in Los Angeles and raised between Wisconsin and Jalisco, México. Christian aspires to become a leader and advocate of the Latinx community by integrating his life experiences, role as a physician, qualitative research, and entrepreneurship. His project will focus on vaccine hesitancy among the Latinx community of Madison. In his free time, Christian enjoys spending time with his family and friends, cooking, watching and playing soccer, and playing billiards.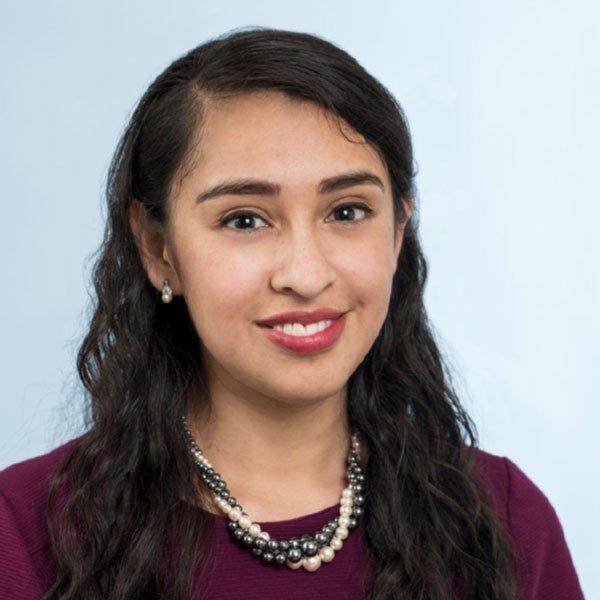 Estefanía Pérez-Luna
Estefania Perez-Luna is an emerging bilingual health professional with experience in working with underserved, Spanish-speaking communities. She is currently a first-year medical student at the University of Illinois at Chicago (UIC), College of Medicine, making her the first DACA student to be accepted into UIC's MD program. Coming from an undocumented community, early on she witnessed her family's struggle to access quality care. Ultimately, this led her to a career in medicine. Throughout her college career, she worked on health disparity research projects, including esophageal cancer, and tobacco disparities among LGBT youth. After graduating from Benedictine University, she pursued non-profit work as an AmeriCorps VISTA at Public Allies Chicago. There she worked with various community organizations and agencies on city-wide initiatives for inner-city youth that are out of school and out of work. Estefania is currently a peer mentor with the I Am Abel Foundation, helping to prepare pre-med students for medical school interviewing. As a first-generation Latina, she is interested in advocacy and mentorship of undocumented students and underrepresented minorities in medicine. She is part of MOLA's DACA Taskforce working to mentor and advocate for DACA students aspiring for a career in medicine. She has interests in general Internal Medicine and hopes to serve marginalized communities with a social justice approach. Through the Urban Medicine Program at UIC, she hopes to expand her leadership skills and learn to be a stronger advocate at the public health and policy level. Her current project with the Urban Medicine Project focuses on bringing health classes for patients at Community Health, the largest free community clinic serving uninsured patients in the nation. Her goal will be to establish a Promotores de Salud program to train local community residents to return to their communities and teach about common health issues in the Latinx community.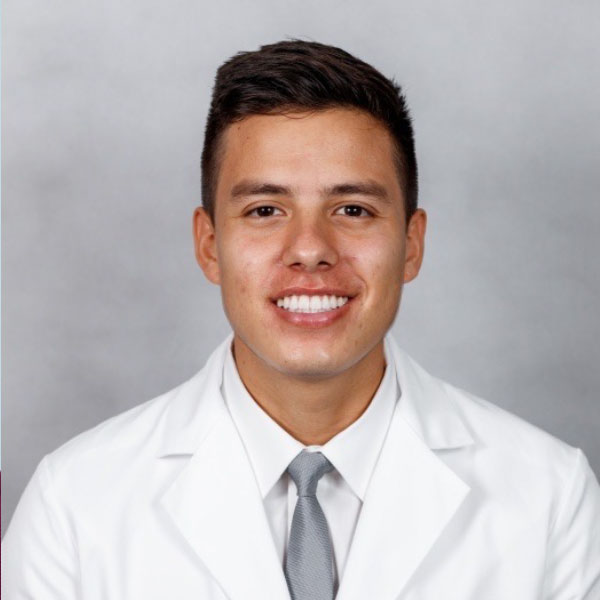 Juan Polanco
Juan was born in Ecuador and emigrated to Miami, Florida with his family at the age of 5. He is a current third-year medical student at the University of Illinois; he is a first-generation U.S citizen, first-generation college graduate, and first in his family to soon obtain a U.S. medical degree – joining the 5.8% of all active Latinx physicians. He has experienced and seen firsthand the barriers that Latinx individuals in this country face in terms of accessing education, healthcare, and social support. Many of these barriers are often amplified by the fact that many individuals are undocumented. This has driven Juan to pursue higher education at Stetson University for his undergrad, Drexel University for his Master's degree, and UIC for his medical degree in order to aid communities in need of greater access to care. During medical school, he joined the Urban Medicine program (UMed), Student Run Free Clinic (SRFC) through CommunityHealth, and MOLA's Mentorship Committee to serve as a health advocate for the Latinx community and to empower the future generation of pre-medical students. Juan's MOLA project will be public health oriented involving the free clinics of Chicago, which will aim to reduce the health disparities that affect the Latinx communities. In his spare time, Juan likes to hammock and read in the park, play chess, enjoy outdoor activities through sports and explore the city of Chicago.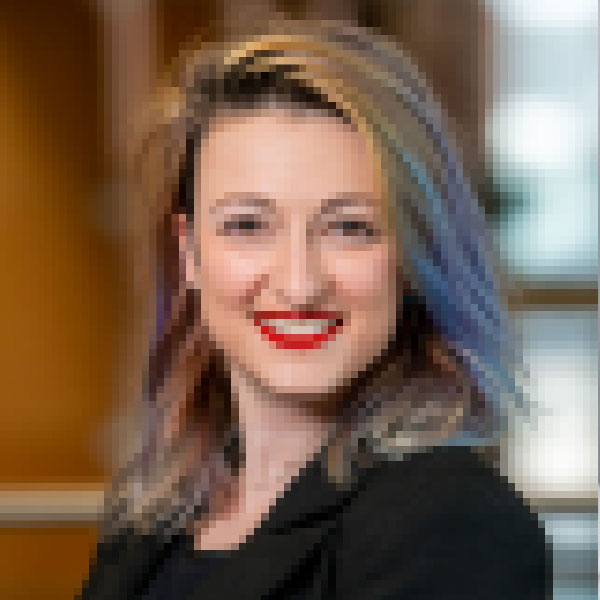 Davy Ran, MSc, MPH
Davy Ran is a rising fourth-year medical student at the University of Rochester School of Medicine and Dentistry. They have been involved in global and public health equity work for over a decade with specialized training in working with the LGBT, Latinx, and disabled communities. Their MOLA project will involve assessing and promoting Latinx medical student and physician well-being in the long term. Their overarching goal is to help recruit, support, and mentor other minoritized individuals in medicine and ultimately make healthcare a more accessible, inclusive, and equitable space.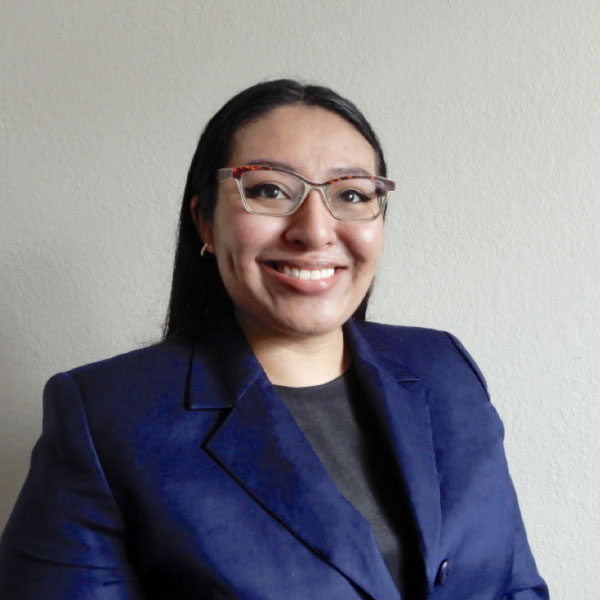 Alejandra Silva Hernández, MPH
Ale is a first-generation student originally from México, advocating for health justice. She grew up in Oaxaca, México, in a multi-generational and matriarchal home, with the closest hospital being three hours away. Growing up in a medically underserved community, affected by soul loss and spider bites, inspired her to explore microbiology in undergrad and medicine as a career, and along the path she discovered a passion for public health. Most recently, she completed a Master's of Public Health degree at Columbia University.She will be applying to medical school in the summer of 2022. Her hope is to pursue medicine to care for individual patients and continue advocating for social justice, public health, and policy supporting LGBTQIA+ and immigrant communities. Ale is excited to combine her academic and lived experience to support Latine health through research. In her free time, she enjoys practicing taekwondo and hiking in the Pacific Northwest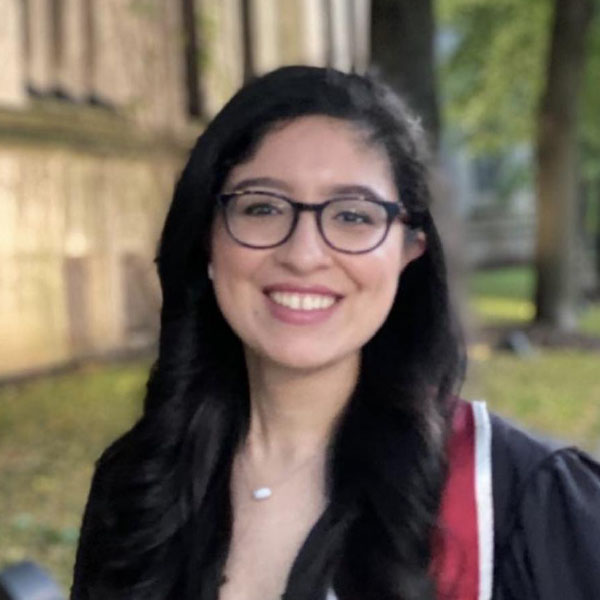 Montserrat Tijerina
Montserrat is a first-year medical student at the Pritzker School of Medicine. She grew up in Pasadena, Texas, and her family is from Nuevo León, México. She studied Biology and Creative Writing at the University of Chicago, where she also conducted breast cancer research. Her family's experiences navigating the healthcare system motivated her goals to improve medical accessibility and health literacy. Montse is currently working on a project assessing barriers to access of care in pediatric trauma patients, and she hopes to pursue research understanding mental health perspectives and challenges to treatment in Latinx communities.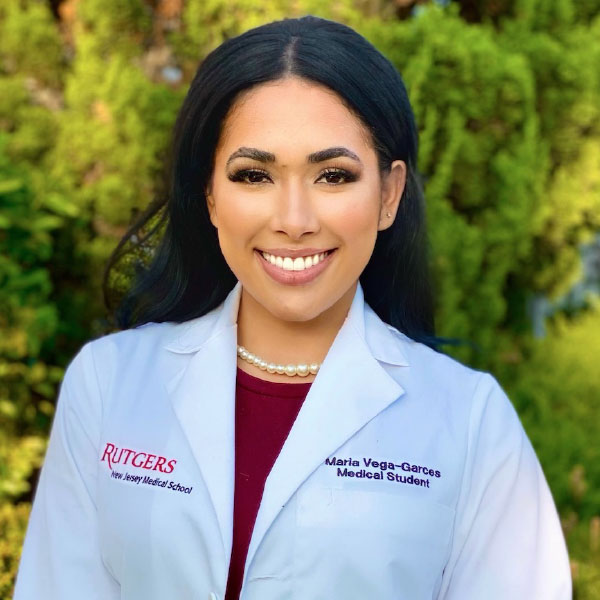 María Inés Vega
María Inés Vega is a third-year medical Student at Rutgers, New Jersey Medical School. She was born in Sincelejo, Colombia and grew up West New York, New Jersey. María Inés is committed to helping our Latino population through community service, future physician mentorship, and health care advocacy. Currently, her passions include preventative medicine through community screenings and pop-up clinics. Her research has been centered around Public Health and ophthalmology, specifically,  investigating the social determinants of health affecting our most marginalized patients. She believes that if we invest in the health and prosperity of the Latino community there will undoubtedly be a better future for our people.