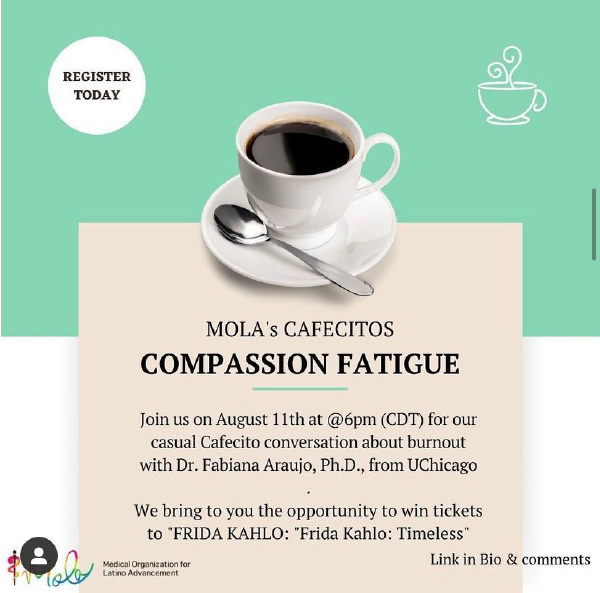 Burnout has been defined as a syndrome characterized by emotional exhaustion, depersonalization, and a reduced sense of personal accomplishment (1). The World Health Organization describes Burnout as an occupational syndrome that results from chronic workplace stress that has not been successfully managed, and it broadened the definition as it was included in the ICD-11 (2).
A prevalence of burnout amongst US physicians was reported to be 43.9% (2147 of 4893) in 2017 (3), and an already alarming number even before the Covid-19 pandemic hit. And even though the topic has been drawing more attention in recent years in the healthcare field, the work of directing our system's efforts towards building standardized support for healthcare workers has a long way ahead.
Part of working towards a solution is taking into account how serious the multiple consequences of a burned-out healthcare workforce are. A clinician suffering from Burnout is more prone to anxiety, depression, and substance abuse. Patients' safety and quality of care are jeopardized, and diminished workforce productivity impacts the entire system flow (4-7). The struggle for healthcare workers' wellbeing became increasingly hard during the recent pandemic, as the common risk factors for Burnout got combined with astounding increases in workload, scarcity of resources, and fear for our patients and health care providers' safety. The true impact of the pandemic on the work forces' mental health is yet to be studied at large, but there is no doubt: the need is pressing for institutions' focus to be turned towards establishing a structured support system through mindful leadership that is willing to evaluate risk factors for Burnout closely and implement both organizational and individual interventions accordingly.
One of our goals as Wellness Committee at the Medical Organization for Latino Advancement is to keep the efforts to combat Burnout constant in our community. Our most recent event with that goal in mind, "Resilience for Health Professionals and Students: Practicing Self-Care to Prevent, Identify and Combat Burnout", was held as a virtual session led by mental healthcare experts Ernestina Pérez LCPC, founder of LatinX Talk Therapy and Dr. Sonia Oyola MD, faculty physician at the University of Chicago, an expert in Integrative Medicine. Together we discussed the concept of Burnout, the impact that the Covid-19 pandemic has had on our healthcare workers' mental health, what self-care looks like, and how to practice mindfulness as an everyday tool to Prevent Burnout. We enjoyed a live mindfulness session with a guided meditation exercise and provided our attendees with resources to get help.
We hope to contribute to our Latinx community of healthcare providers through MOLA's continued efforts to strengthen their wellbeing by giving them evidence-based tools and advice from experts in their field, and by always providing a safe space for their voices to be heard. Let's keep the conversation going and let's fight against Burnout together!
Maslach, Christina & Jackson, Susan & Leiter, Michael. (1997). The Maslach Burnout Inventory Manual.
World Health Organization. (2019). QD85 Burnout. World Health Organization. https://icd.who.int/browse11/l-m/en#/http://id.who.int/icd/entity/129180281.
Shanafelt, T.D., West, C.P., Sinsky, C., Trockel, M., Tutty, M., Satele, D.V., Carlasare, L.E., Dyrbye, L.N., 2019. Changes in Burnout and Satisfaction With Work-Life Integration in Physicians and the General US Working Population Between 2011 and 2017. Mayo Clinic Proceedings 94, 1681–1694.. doi:10.1016/j.mayocp.2018.10.023
West, C.P., Dyrbye, L.N., Shanafelt, T.D., 2018. Physician burnout: contributors, consequences and solutions. Journal of Internal Medicine 283, 516–529.. doi:10.1111/joim.12752
Bianchi, R., Schonfeld, I.S., Laurent, E., 2015. Burnout–depression overlap: A review. Clinical Psychology Review 36, 28–41.. doi:10.1016/j.cpr.2015.01.004
Oreskovich, M.R., 2012. Prevalence of Alcohol Use Disorders Among American Surgeons. Archives of Surgery 147, 168.. doi:10.1001/archsurg.2011.1481
Klein, J., Grosse Frie, K., Blum, K., Von Dem Knesebeck, O., 2010. Burnout and perceived quality of care among German clinicians in surgery. International Journal for Quality in Health Care 22, 525–530.. doi:10.1093/intqhc/mzq056