MOLA BOARD OF DIRECTORS CANDIDATES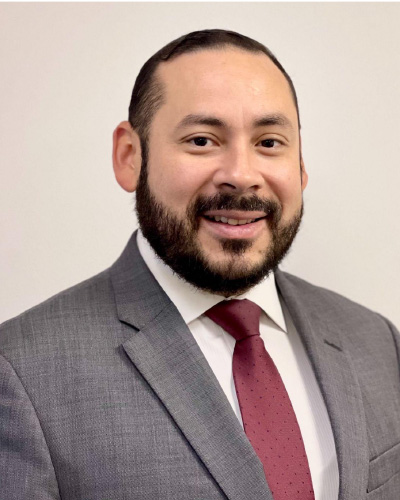 Dr. Roger Teran, MD
Board of Directors Position
Dr. Roger Teran is an international health graduate from Nicaragua with a specialization in Internal Medicine. Dr. Teran has worked in the administrative and operations aspects of healthcare at Onsite Healthcare. Through his work at this organization, he has gained exposure to the management aspect of healthcare and become very knowledgeable in the area of geriatrics primary care services. Dr. Teran has a desire to continue learning and growing in medicine, and looks forward to actively participating in improving the health outcomes of the Latinx community in the Greater Chicago Area.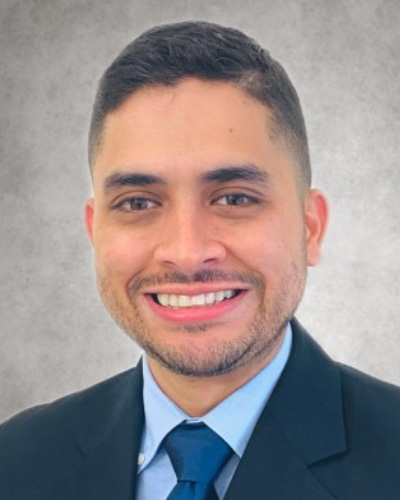 Dr. Adelis Arias, MD
Board of Directors Position
Dr. Adelis Arias is an attentive and detail-oriented International Medical Graduate with over 9+ years of experience in the healthcare profession. Dr. Arias is experienced in administrative, clinical and surgical duties, with a true passion for helping people. He is committed to providing the highest quality patient care and administrative excellence. Dr. Arias demonstrates strong leadership skills with the ability to  work well with diverse groups of people in a team atmosphere. He is dependable with a strong work ethic and eager for an opportunity to learn new skills.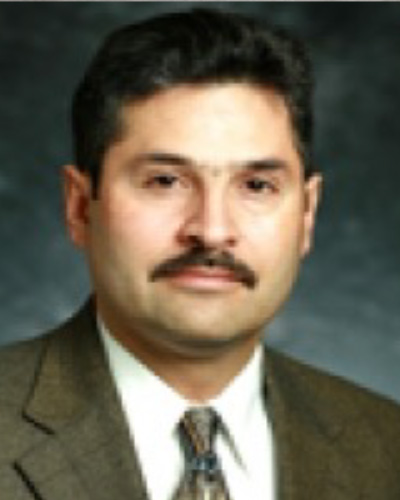 Dr. Heriberto Martinez
Board of Directors Position
Born in Uriangato, Guanajuato, Mexico, brought to Chicago in 1972, grew up in Pilsen and Little Village. Dr. Heriberto Martinez is a practicing physician in the private sector. After graduating from the Chicago Public School system, he enlisted in the U.S. Army. Dr. Martinez attended the University of Illinois at Chicago for his undergraduate and medical studies after his active duty. He has a great interest in the business aspect of school, which has motivated him to pursue his MBA in Healthcare Management at Loyola University. Dr. Martinez has held multiple leadership positions in hospitals and the private sector. He looks forward to taking on a more active role in MOLA.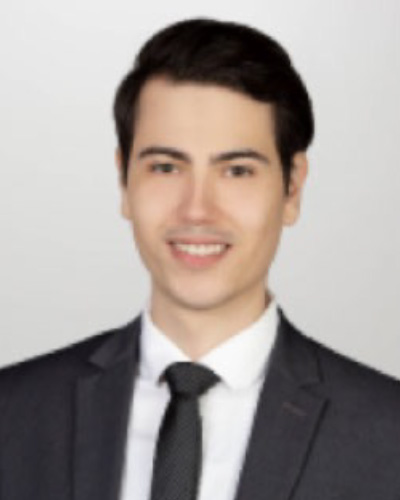 Dr. Miguel Carabaño, MD
Board of Directors Position
Dr. Miguel Carabano has a profound interest in being even more integrated into MOLA. Dr. Carabano has enjoyed his time collaborating and giving his voice to the International Medical Graduate (IMG) Hispanic community of Chicago. He believes in MOLA's potential to benefit the Hispanic community, not only as hardworking and caring professionals but also as people who understand what systematic inequality means and making an impact on the issues in question. On a personal level, Dr. Carabano has grown fond of the medical community in Chicago. He wants to give back all the support he received from MOLA. He would like to bring something different to the MOLA table, an insight from the newcomers to the American Healthcare system. Dr. Carabano's mission is to bring the IMGs of Chicago closer to their goal of matching. He would like to guide MOLA to becoming the institution that provides guidance and opportunities for our Hispanic doctors from all over the world.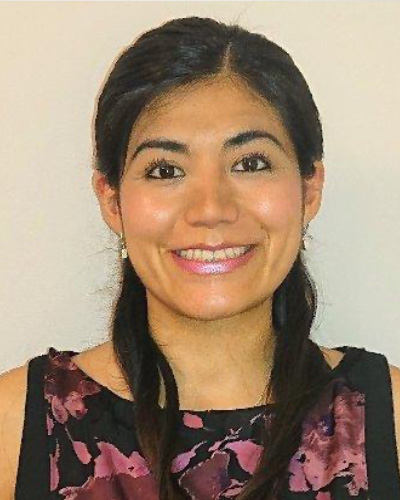 Dr. Alicia Olave Pichon, MD
Board of Directors Position
Dr. Olave-Pichon is a 3rd year Pediatric Resident at the Puerto Rico Women and Children's Hospital with academic interest in the role of microbiome in the development of autoimmune gastrointestinal diseases including celiac and inflammatory bowel disease. While obtaining her Master's in Public Health, Dr. Olave-Pichon was involved with the Hispanic Center of Excellence at the University of Illinois where she worked supporting Latino students to pursue their dream of becoming physicians, helping them to overcome the challenges and barriers they faced by providing resources and tools to help them get into medical school. Currently she is part of the education and research committee where she continues to empower Latino medical students by mentoring aimed at developing research and leadership skills.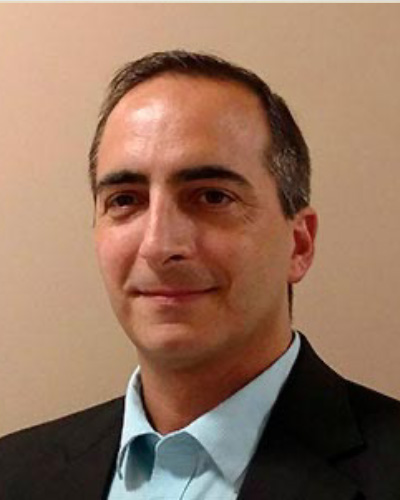 Dr. Francisco Iacobelli, PHD, MSC
Board of Directors Position
Francisco Iacobelli, Ph.D. is an Associate Professor of Computer Science at Northeastern Illinois University. His research interests are at the intersection of Artificial Intelligence, Health Education and Health Disparities. Dr. Iacobelli is passionate about mentoring students and providing opportunities for them to learn about careers in multidisciplinary research.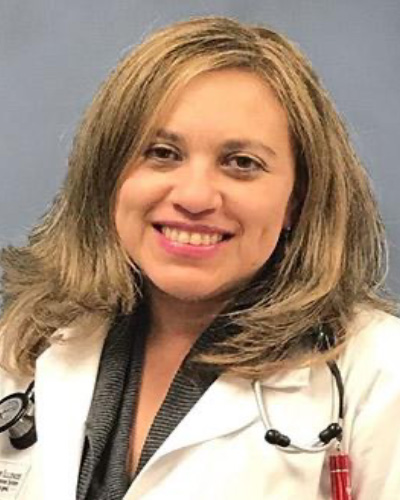 Dr. Katya Cruz Madrid, MD
Board of Directors Position
Dr. Katya Cruz Madrid is a Clinical Associate Professor of Medicine in Geriatrics of University of Illinois at Chicago. She completed her Residency in Internal Medicine in Michael Reese Hospital in Chicago Illinois in 2008. She completed a fellowship in Geriatric Medicine and Research Geriatrics track in UIC from 2008 to 2010. Dr. Cruz Madrid is board certified in Internal Medicine and Geriatrics Medicine. She is currently an attending physician, working in Jesse Brown VA Medical Center and has an academic appointment at the University of Illinois at Chicago, where she works and is involved in teaching and collaborating in different research projects. She is also an active member and a co-chair of the Public Health Committee for The Medical Organization for Latino Advancement (MOLA). Dr. Cruz Madrid's interest and passion are related with community engagement and education, cultural barriers in healthcare,  and improving and promoting a life long good quality of life for older adults.
MOLA EXECUTIVE BOARD CANDIDATES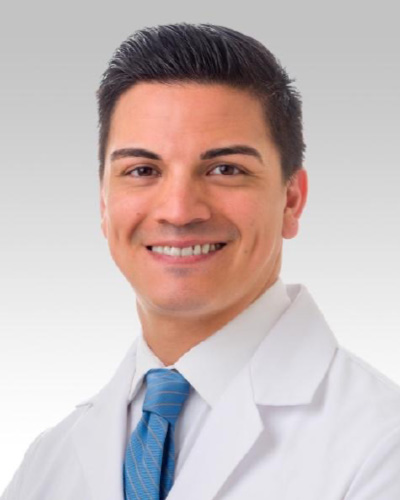 Dr. Jonathan Moreira, MD
Membership Secretary Candidate
Witnessing and being a part of MOLA's growth since its early stages, Dr. Jonathan Moreira has been inspired by the organization's power and potential to elevate our community's voice across the field of medicine. From his experience in the Board of Directors, Dr. Moreira believes that a robust and energetic membership campaign has been essential to MOLA's past successes, and is pivotal to its continued growth in Chicago and in other future geographic regions. He believes that in order to ensure that our organization can continue to impact our community the way we envision, we must help our colleagues recognize that their voice rings louder and clearer when it speaks in unison with other Hispanic/Latinx health professionals. Therefore, Dr. Moreira is excited to seek the position of Membership Secretary.  In this role, Dr. Moreira will focus on working to establish deeper, more personal connections across academic medical centers, community hospitals, private practices and non-profit health systems alike. Dr. Moreira believes that these efforts, particularly in those organizations where MOLA's presence may be more limited but has tremendous potential for growth, can lead to the development of a tailored and personalized recruitment plan for larger health care systems and organizations.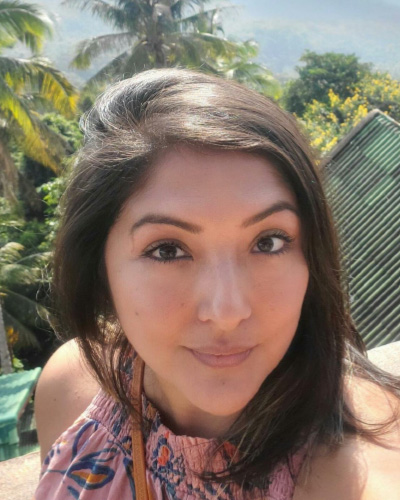 Gabriela Saldaña
Treasurer Candidate
Having proudly served as a Board Member, Gabriela Saldaña has great interest in continuing her contributions to MOLA by running for re-election for a Board of Director position. Ms. Saldaña has served as a Board Member with honor and appreciation of the passion, energy, and excitement of the young organization that is MOLA, and understands that there is much to accomplish in these upcoming years. She looks forward to continuing her contribution to MOLA's mission of laying the foundation and planting the seeds for future generations that will have a positive impact on the lives of future members and the Hispanic/Latino community at large. Ms. Saldaña believes that with her experience and relationships with Latinx members of the nonmedical community, she can play an important role bringing in community resources and information that can contribute to the continued success and advancement of MOLA.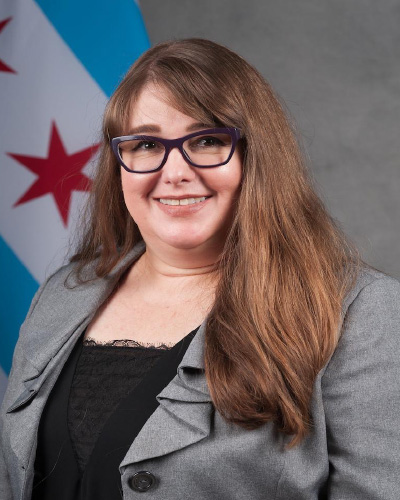 Dr. Geraldine Luna, MD, MPH, MBAc
Communications Secretary Candidate
Dr. Geraldine Luna is a Medical Director for the COVID-19 Initiative at the Chicago Department of Public Health, Executive Board Director of the Medical Organization for Latino Advancement (MOLA), Chair of the Financial Committee at MOLA, and Clinical Assistant Professor Faculty at UIC. She is also double Board certified in Geriatrics and Internal Medicine. Additionally, her passions for health equity and social justice for the underserved and marginalized community of color in Chicago moves her to actively partaking in community advocacy as a member of Illinois Unidos Partnership and the People Response Network COVID-19 National Initiative. Her research work is on minority health and equity.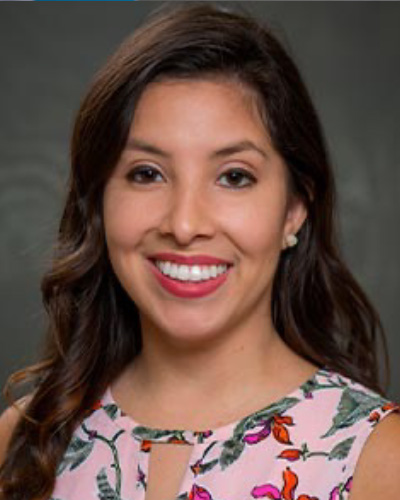 Arielle Guzmán, MPH
Recording Secretary Candidate
Currently accountable as a Clinical Research Coordinator in the Cancer Center at the University of Illinois at Chicago (UIC), Arielle leads the coordinating of multiple Biorepository Resource protocols in the Cancer Center. She also assists on several studies and qualitative improvement projects that aim to address lung cancer disparities and improve outcomes. Prior to working at UIC, Arielle was a Research Assistant at Mount Sinai Hospital. There, she evaluated the effect of the Affordable Care Act on breast cancer outcomes. She received her master's degree in public health at Loyola University Chicago, where she concentrated in Epidemiology.
Arielle serves the Medical Organization for Latino Advancement (MOLA) as the Recording Secretary of the executive committee and a co-chair of the Education and Research committee. She also co-administrates the MOLA Scholars program, where she assists scholars with the development and dissemination of their research projects.