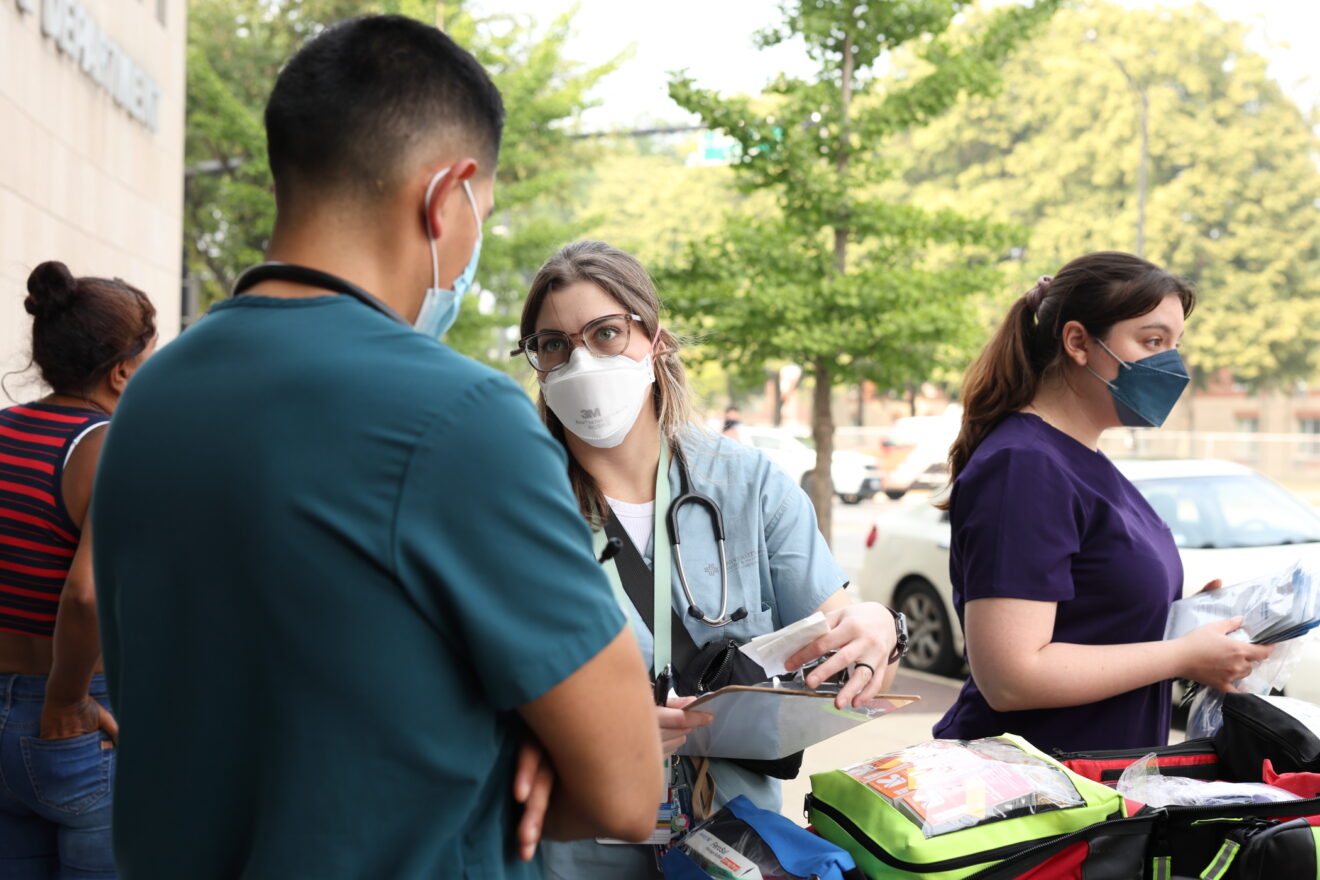 As more migrants were making their way from the border to the Chicago area, a group of UIC medical students formed the Mobile Migrant Health Team to provide care for them.
Since the first week of May, more than 3,000 migrants have received medical attention from the UIC student-driven group, which has volunteered at nearly a dozen Chicago police stations where migrants are being sheltered.
Recently, the Mobile Migrant Health Team visited the 12th District, near Chicago's Pilsen neighborhood, and reviewed medical supplies, including over-the-counter medications, forms, masks and other materials.
On this day, first-year medical student Sara Izquierdo, was joined by fourth-year medical students Sara Cooper, Morgan Pooler and Leena Jehad Abbas, along with Dr. Alex Lucas, a second-year resident at Advocate Christ Medical Center, and Dr. Beth Payment, a family practitioner from West Suburban Medical Center.
The team, which Izquierdo began with the assistance of Dr. Evelyn Figueroa, a family medicine doctor at UI Health, has grown to include 80 active volunteers, including UIC medical students, physician assistants, nurses and doctors from other hospitals.
The teams of bilingual students make several weekly visits to police districts throughout the city and are overseen by physicians like Lucas and Payment, who are licensed to provide treatment.