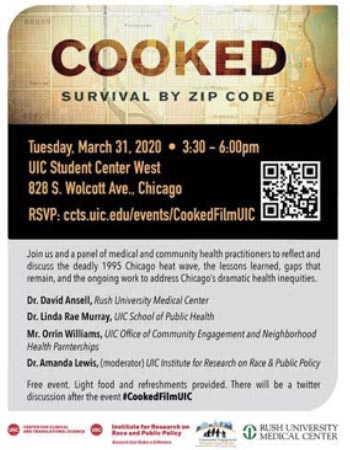 "Cooked: Survival by Zip Code"  – March 31st, 3:30 – 6:00pm at UIC – free event
Please join us for the screening and panel discussion of this award-winning documentary centered on social inequities in Chicago neighborhoods. Our wonderful panelists are featured in the film.
We're looking forward to engaging academics, students, organizations, government institutions, and community members in a dialogue about equity, social determinants of health, and building resilient communities.  We'll continue the conversation in twitter after the event: #CookedFilmUIC.