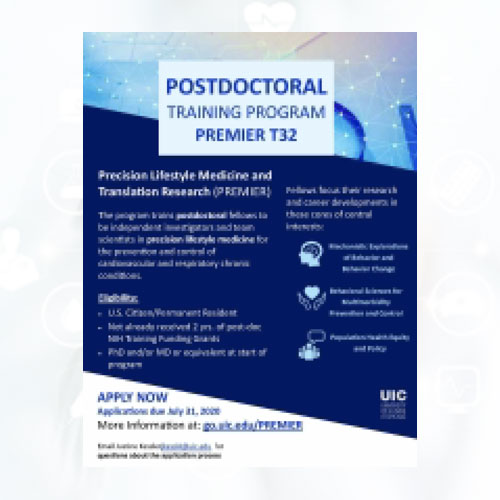 Looking for a postdoc opportunity?
The Precision Lifestyle Medicine and Translation Research (PREMIER) training program trains postdoctoral fellows to be independent investigators and team scientists in precision lifestyle medicine for the prevention and control of cardiovascular and respiratory chronic conditions.
Applications are due July 31.
If you have any questions please contact Justine Kessler at [email protected].
For more information please visit go.uic.edu/PREMIER