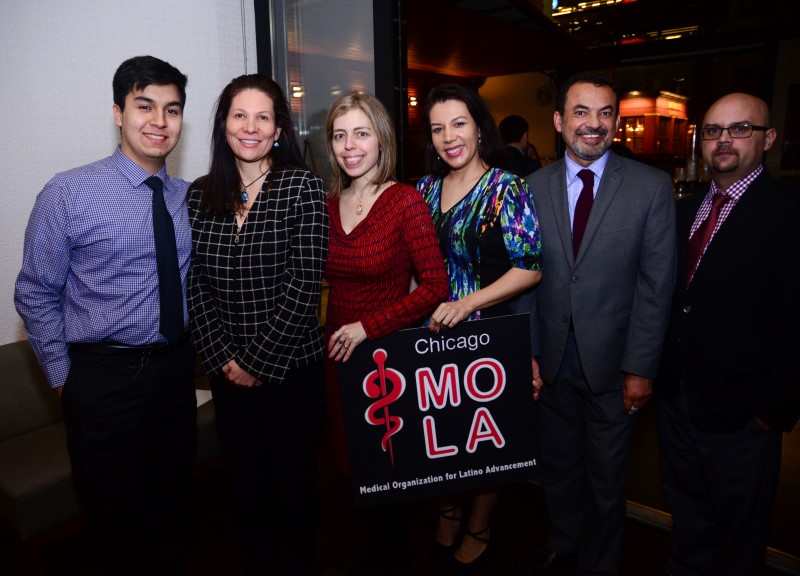 Chicago, IL – In response to dire health access needs in the Hispanic/Latino community and the corresponding strain on Latino health professionals, a handful of local physicians have teamed up to develop the first-ever Chicagobased professional medical association for Latinos: The Medical Organization for Latino Advancement, or MOLA.
Over 60 local providers, including attending physicians, residents, medical students and other health professionals representing all major academic centers in Chicago and many small community private clinics joined together on the evening of February 22nd to celebrate the historic inauguration of MOLA and to discuss the future plans of the organization.
"Many local Latino/Hispanic providers have long been searching for a group that represents us, unites us, and helps us advance in our careers, support our students, and improve our local Hispanic community," said Dr. Joaquín Estrada, one of the group's co-founders and colorectal surgeon at Advocate Illinois Medical Center.
For the small percentage of Latinos who do become physicians, the road ahead is paved with roadblocks and challenges due to the pressures to navigate the tricky waters of academic advancement, obtaining competitive grant funding, or making their practices financially viable.
"We just don't have many mentors or examples from our community of how it can be done," said Dr. Alex Cano, an Emergency Medicine resident at the University of Illinois Chicago.
Even successful Latino/a physicians are often overwhelmed by the responsibility that inevitably comes with being the first in the family to reach seemingly insurmountable milestones—graduating from college, becoming a doctor, or publishing in academia.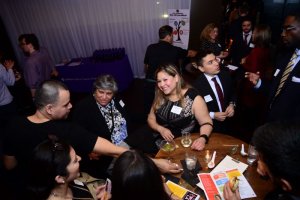 "We cannot do it alone," adds MOLA Chair and emergency physician Dr. Pilar Ortega. "It is a great privilege to do what I do as a doctor and to serve my community, but we need to support each other as fellow Latinos in healthcare to increase our impact and numbers."
Although the target group is physicians and doctors-in-training, MOLA is open to any individuals who wish to advance the health and safety of the Hispanic/Latino community and support their medical careers. In its first year, the MOLA board plans to develop programs targeting physicians interested in academics, education, community practice, and health policy.