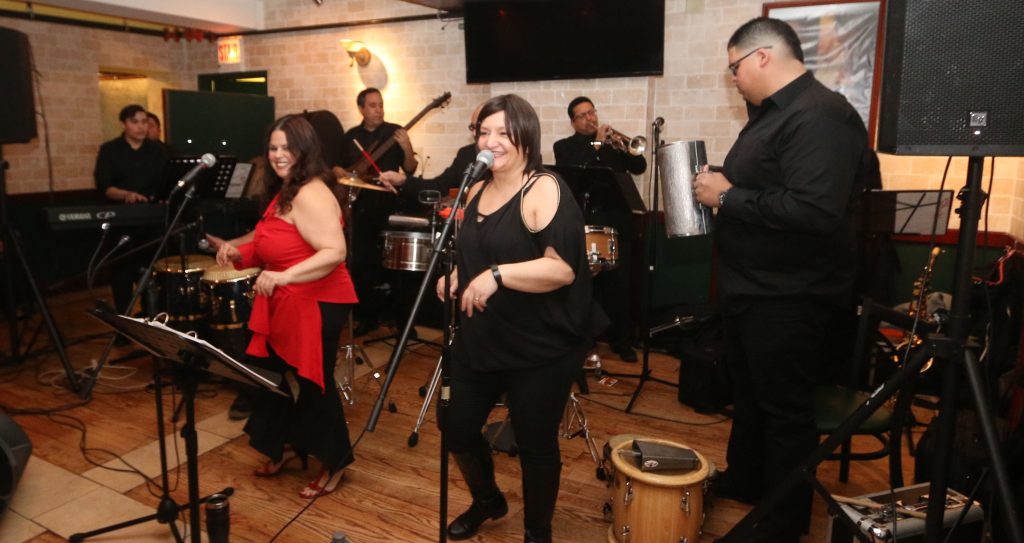 Over 127 MOLA members and friends celebrated together at Café Ibérico on March 1, 2018, marking the one year anniversary of the Medical Organization for Latino Advancement. MOLA's President gave welcome remarks to the crowd acknowledging the tremendous strides that the organization has made in a very short amount of time and borrowing a quote from Celia Cruz saying that MOLA is a way for us to "vivir la vida con sabor" — to give flavor to life and our careers in Medicine.
Dr. Osvaldo López, one of the pioneers in corneal surgery, gave the keynote remarks, emphasizing how obstacles can be overcome and how it is our responsibility now as Latino physicians to work together, lift each other up, and support each other. He was proud to announce becoming a MOLA member.
Finally, MOLA announced and presented our first student scholarship, presented by SalesForce to high school student Yajaira Herrera, a young student who has overcome barriers and challenges in her own life and has been overwhelmingly transformed by the experience of MOLA's mentorship and simulation programs.
The night included celebration, dancing, and discussion from individuals from all academic centers and many private clinics of Chicago, many of whom left the venue with new business cards and new plans to develop their careers and networks.