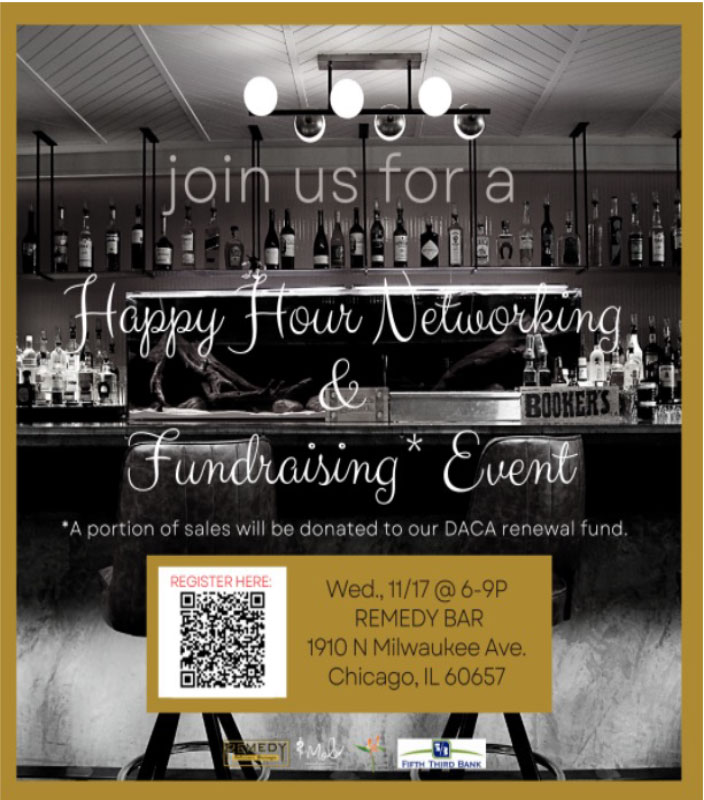 Join us on Wednesday, November 17th from 6-9P (CT) at Remedy Bar in Bucktown to support MOLA's talented pre-med and medical DACA students! As many of you know, the goal of the Aves del Paraíso Taskforce is to further advance the career, personal wellness, and growth of our DACA community.
-Let us know if you are coming by registering here.
-Proof of full vaccination is required. Must be 21+.