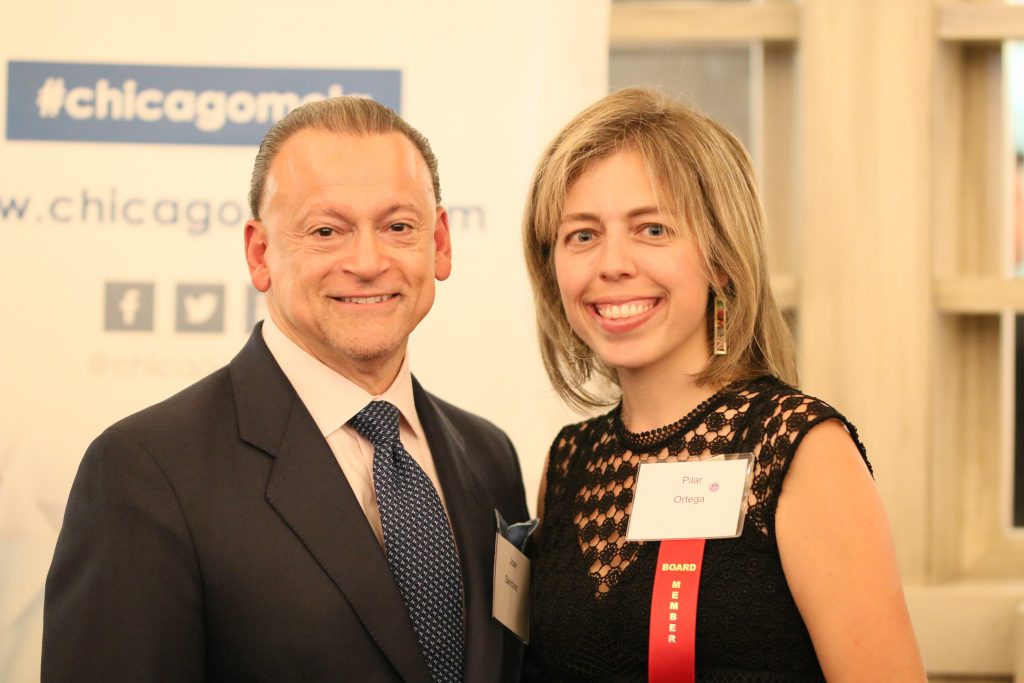 A brand new Chicago physician group called the Medical Organization for Latino Advancement—"MOLA"— hosted a networking event for physicians on August 30, 2017 at Latinicity in downtown Chicago.
MOLA is a newly inaugurated professional medical association launched earlier this year and already boasting of over 100 members including medical students, residents, physicians, and public health professionals. The event welcomed 80 health professionals, many of whom were new to the organization, and featured keynote speaker José Sánchez, a longtime hospital CEO who shared inspirational stories of health career success within the Latino community.
MOLAndo turns the organization name MOLA into a verb with the intention of quite literally turning words of its mission statement into actions. MOLA aims to build the community of Latino professionals in Chicago and to provide a venue for Latinos to network and support each other's career development. Many Hispanics/Latinos are feeling uncertainty in their lives and that of their patients in related to health, immigration status, insurance coverage, and
community violence. Through MOLA, Latinos in healthcare can find a supportive network to help them advance to the next level in their careers, become role models for younger generations, and also make an impact on the entire community.
Members of the organization have been developing projects involving community impact and education, academic advancement, mentorship pipeline programs to increase Latinos that successfully pursue healthcare careers, and political advocacy. The next event will be a city-wide Latino Health Symposium held on November 11th and offering a scholarly poster contest and continuing medical education credits for attendees as well as other academic and educational opportunities.
At MOLAndo, Dr. Pilar Ortega, MOLA's president, welcomed guests and stated during the event, "Over time as a physician, parent, and mentor, I have come to appreciate the incredible value of knowing two languages and cultures instead of one, and, most importantly, of growing up knowing you can be anything you want and you will be supported. That's what I want for my children, for us and our children." This is exactly what MOLA is all about.