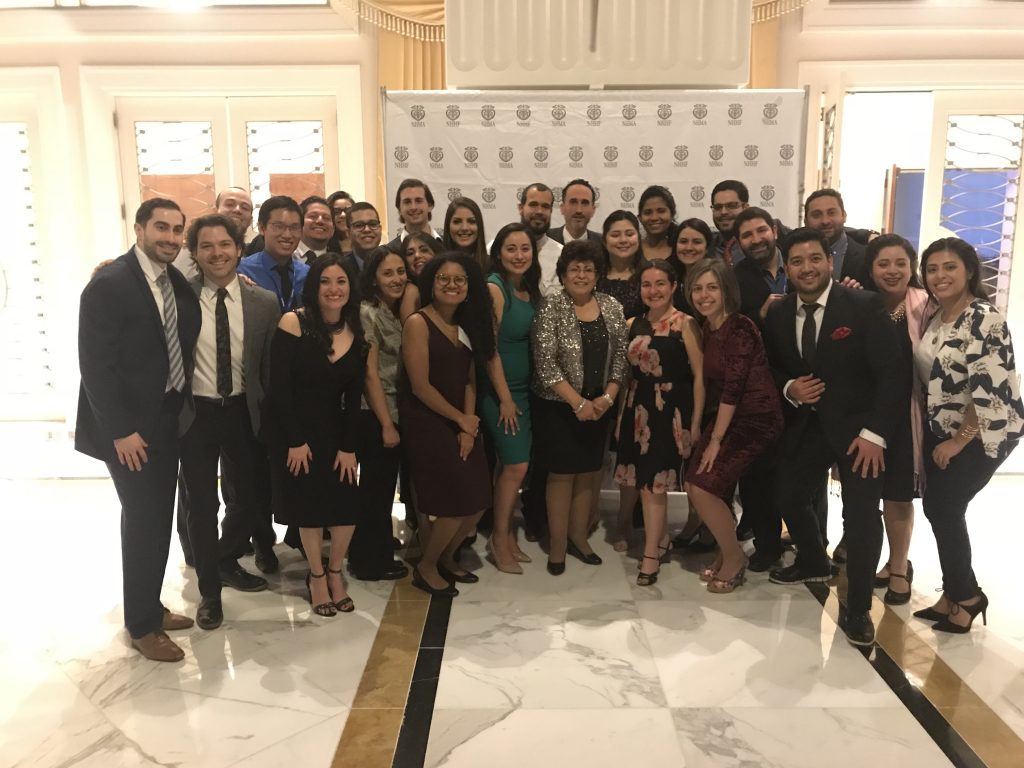 On March 22nd through 25th, representatives from the Medical Organization for Latino Advancement (MOLA) traveled to Washington, DC to meet other health leaders from throughout the country and to present MOLA's successful program on the national platform provided by the National Hispanic Medical Association.
The event started with a Medical Spanish Summit directed and moderated by MOLA's President Dr. Pilar Ortega, which convened 30 leaders, linguists, physicians, and deans from throughout the country to discuss Medical Spanish education in the U.S. and create a strategic plan moving forward, with the collaboration and hosting provided by the National Hispanic Health Foundation (NHHF), the foundation arm of NHMA.
The conference also was an opportunity for MOLA's members to display their academic work at a national setting, such as Dr. Alex Díaz-Ramos' poster about an Emergency Department case study and Dr. Ortega's educational initiative called Temas de Salud to teach Spanish health course for pre-medical undergraduates at the University of Illinois at Chicago's Medicina Scholars program.
The national venue was also an important platform for MOLA to spread our mission, strategies, and successful outcomes with Latino health leaders from all parts of the country. MOLA board executive secretary Mr. Óscar Zambrano was selected as a speaker for the NHMA conference to present these outcomes. We successfully networked with physicians from other regions of the country and discussed strategies for optimization of membership, fundraising, advocacy, research, and wellness that have already developed so strongly within MOLA.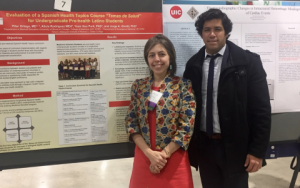 MOLA was further recognized during the conference by receiving an award as a linked medical society and also Dr. Ortega was awarded the Young Physician of the Year Award.
The conference was a great opportunity to network and share ideas and also to get to know other Latino leaders, physicians, students, and trainees in a social setting. MOLA is excited by the prospect of many more opportunities to expand our reach and share our mission with leaders throughout the United States and beyond.