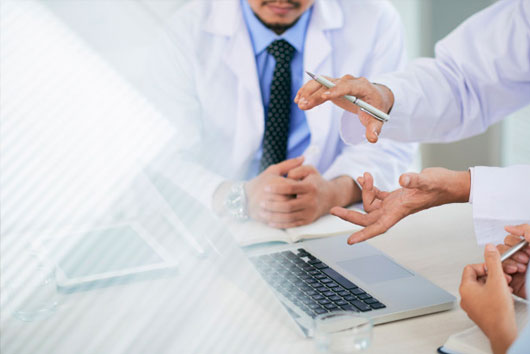 In alignment with MOLA's mission, the MOLA Internship (Preceptorship) Program is designed to provide the selected candidate with a wide range of learning opportunities to build skills for the healthcare industry, with emphasis on non-for-profit, Health Administration, Public Health and Health Professional Associations. More information about MOLA's mission and structure is available at www.chicagomola.com. The MOLA internship program also provides a stipend.
Please read this month's testimonial from one of current interns, Karina Reyes.
When I graduated from UIC in May 2018, I felt burnt-out. I decided to take some time off before applying to medical school. I spent my time working in the Emergency Room as a scribe and as a receptionist. I left these positions and began to work as a Research Assistant. Though I kept myself busy, I felt stagnant. I realized I was not who I imagined myself to be at 23 years old, nor was I working towards it. I realized I needed to surround myself with people that reflected who I wanted to become. MOLA's leadership are kind-hearted, resilient, and meticulous health care professionals. To me, they are superheroes, and I would like to become a champion for the Latino community and join them. MOLA has reminded me of who I am, who I want to be, and what I want to do. I will be a practicing physician, a Dean of Diversity, and the founder of a Latino community center in my hometown. Being a MOLA intern can be hard and intimidating, but it can also be fulfilling and rejuvenating. Become a MOLA intern! Watch yourself grow with the organization.
If you are interested in applying please read more about the internship here and submit all supporting documentation to [email protected].