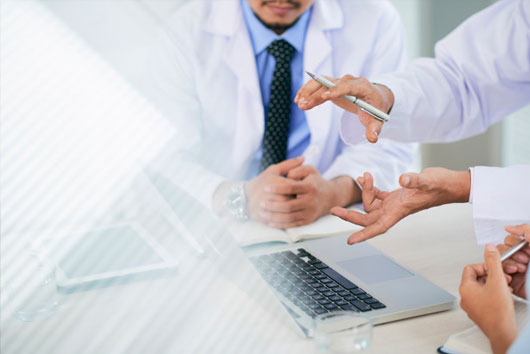 In alignment with MOLA's mission, the MOLA Internship (Preceptorship) Program is designed to provide the selected candidate with a wide range of learning opportunities to build skills for the healthcare industry, with emphasis on non-for-profit, Health Administration, Public Health and Health Professional Associations. More information about MOLA's mission and structure is available at www.chicagomola.com. The MOLA internship program also provides a stipend.
Please read this month's testimonial from one of current interns, David Mata.
"When I started medical school, I decided to take a gap year to pursue research opportunities through a fellowship at Northwestern University. During my gap year, I decided to also be involved with organizations that enhanced my professional development as a future physician. I chose to be part of MOLA because of their mission for career advancement, linguistic and cultural competency, personal wellness, and health equity for the good of the entire Hispanic/Latinx community. Being a MOLA intern has fine tuned my organizational skills, professional development, and most of all, find a family of Hispanic/Latinx doctors who share similar values, morals, and ideals to improve the lives of others. Coming from a different state, especially as a Hispanic/Latinx student, finding a home where everyone uplifts each other was really important to me, and I found that through MOLA. I strongly encourage anyone who is interested to apply and ask any questions."
If you are interested in applying please read more about the internship here and submit all supporting documentation to [email protected].