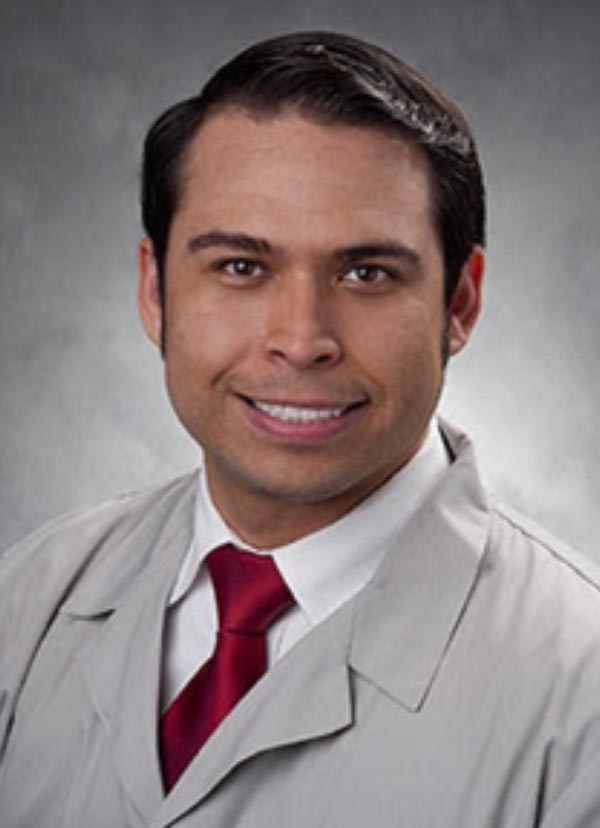 Dr. Julio Arnau-Gonzalez specializes in Family Medicine. His interest in healthcare came from seeing his father, a General Practitioner in a small community in Veracruz, Mexico, serve the community with compassion, responsibility and professionalism. His example inspired Dr. Arnau-Gonzalez.
How do you contribute to erasing the disparities that affect the Latino community?
Since residency training in the United States, I have worked to provide the Latino community with the same standard of healthcare as the overall population. I do this by providing:
Spanish-language service – speaking the same language as patients and being able to establish open, comfortable communication with makes a great difference in medical care. It eases their fears and concerns, and patients are pleased when they find that Spanish is my first language.
Latino-focused research – conducting studies specifically focused on the Latino community helps balance existent health disparities.
Individualized treatment – creating tailored plans for patients based on specific knowledge of their background, lifestyle, social environment and cultural roots.
Education – educate other medical professionals about the diversity of Spanish-speaking cultures in the world. I am humbled and honored to serve Spanish-speaking patients at my clinic.
Preventive health-care services – ensuring that all my patients are up-to-date with vaccines and screenings.
My objective is to provide high quality healthcare to the Latino community to ensure quality of life, economic opportunities, and social equity."
Advice for a Latino pursuing an MD or a career in health care?
Keep a positive outlook and focus on your final goal. On this path, we have to make a lot of sacrifices, but as Latinos, we are a resilient culture that knows how to overcome adversity and make the best of any situation. At the end, the level of satisfaction is your best reward, and the human connection is what makes our job so fulfilling.
What are the challenges that Latino health professionals face in their careers?
Under appreciation for the value provided by bilingual healthcare providers.
Acquiring medical experience needed to apply to any specialty.
Lack of IMG-friendly programs and visa sponsoring programs.
Why did you join MOLA and what do you value about MOLA? In what ways can MOLA be better for you?
I joined MOLA because I believe in the mission of the organization to advance Latinos in healthcare. I value the way MOLA uses resources to help medical professionals in different ways and at different stages of their careers. MOLA can work to help promote Latino determination and leadership.