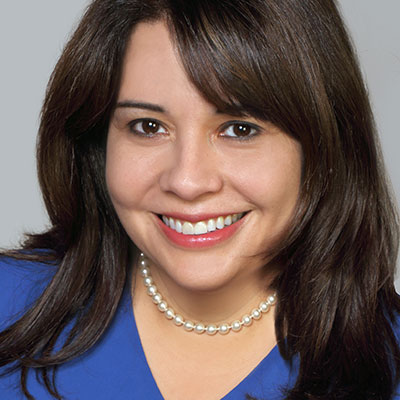 MOLA's Wellness and Advancement Committee works on networking and personal advancement activities for our members. This important committee is co-lead by Benito Ibarra and comprises other MOLA active members making it a robust and dynamic programatic body of our organization. Sandy has been instrumental in gathering financial and logistical support for our activities as wekk as guided some of us through the complicated field of home financing. Firmly entrenched in the mortgage industry for the last 16 years, Sandy has refined her knowledge base to serve as a trusted advisor for those seeking homeownership. Whether it's pouring through industry publications or staying current with the ever-changing processes and policies, she views a preparation as essential to being the mortgage banker her clients deserve.
Sandy is passionate about all of her clients, working with borrowers of various professions and backgrounds. Her pride for her work is reflected in her work ethic, constantly working to make a seemingly daunting process seamless.  In a consistently competitive marketplace, she works to differentiate herself from other mortgage bankers by working in lockstep with her clients as to provide them with peace of mind.  This streamlined process provides an experience that inspires those she works with to implore their friends, family, and colleagues to work with Sandy again.
While the industry carries its unique set of challenges, the reward of seeing the joy in clients eyes' worth it all.  This has all led to Sandy becoming a well-decorated mortgage banker, highlighted her being honored as Fifth Third Bank's Mortgage Loan Officer of the Year for two years running as well as Best Mortgage Loan Officer for Large Banks in 2018 by the Illinois Mortgage Bankers Association.
Outside of her professional life, Sandy's passions lie in her family and being very involved in Latino community.  She currently serves on the Wellness Community of MOLA, inspired by colleagues across all industries that are driven to be successful while also giving back to ensure that we help prepare subsequent generations.  This sense of advocacy for our community is motivated by a prevailing thought: "When we all work together, if one of us succeeds, we all succeed.  Let's not lose sight of the fact that we're all in this together".
Sandy is eternally grateful to her husband Juan and their four children.  Their unwavering support keep her pushing.  She's also an avid cyclist, weather permitting of course.
Should you be interested in contacting Sandy, please e mail her:  [email protected]