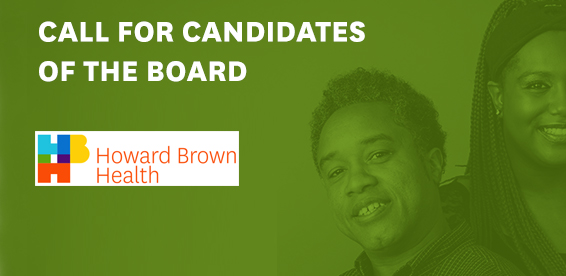 The Howard Brown Health Board of Directors invites civil, business, and community leaders who support Howard Brown's mission to apply for membership on the Board of Directors. Board members apply their extensive skills and experience to advance the organization's corporate governance. In 2018, the Board plans to elect 3-5 individuals with the skills and perspectives identified as priorities by the Board Governance Committee.
To learn more about the process and 2018 selection criteria, review the 2018 Board Call for Candidates Process and Expectations.
Interested individuals should complete the Board interest survey posted here by March 15, 2018.