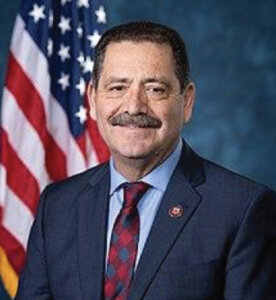 Rep. Jesús "Chuy" García [invited]
Throughout his career, Rep. Chuy García has been a progressive voice fighting to improve the lives of his working-class neighbors, many of whom are immigrants like him. He is a coalition builder committed to empowering youth and expanding access to quality education, affordable housing, and economic opportunity. In his career as a public servant, Rep. García has engaged in a longtime fight for protecting Medicaid, Medicare, and Social Security, closing the uninsured gap, protecting people with pre-existing conditions, addressing the prescription drug affordability crisis, and reducing health disparities among different communities. 
Prior to his election to Congress, Congressman García was a member of the Cook County Board of Commissioners. As Commissioner, he opposed housing discrimination against disadvantaged communities, raised the minimum wage, and mandated that County employees have access to paid sick leave. He also passed an ordinance ending Cook County's cooperation with the Immigration and Customs Enforcement Agency (ICE). The measure was the first of its kind in the nation and set an example followed by more than 250 localities.