VII Annual Latinx Health Symposium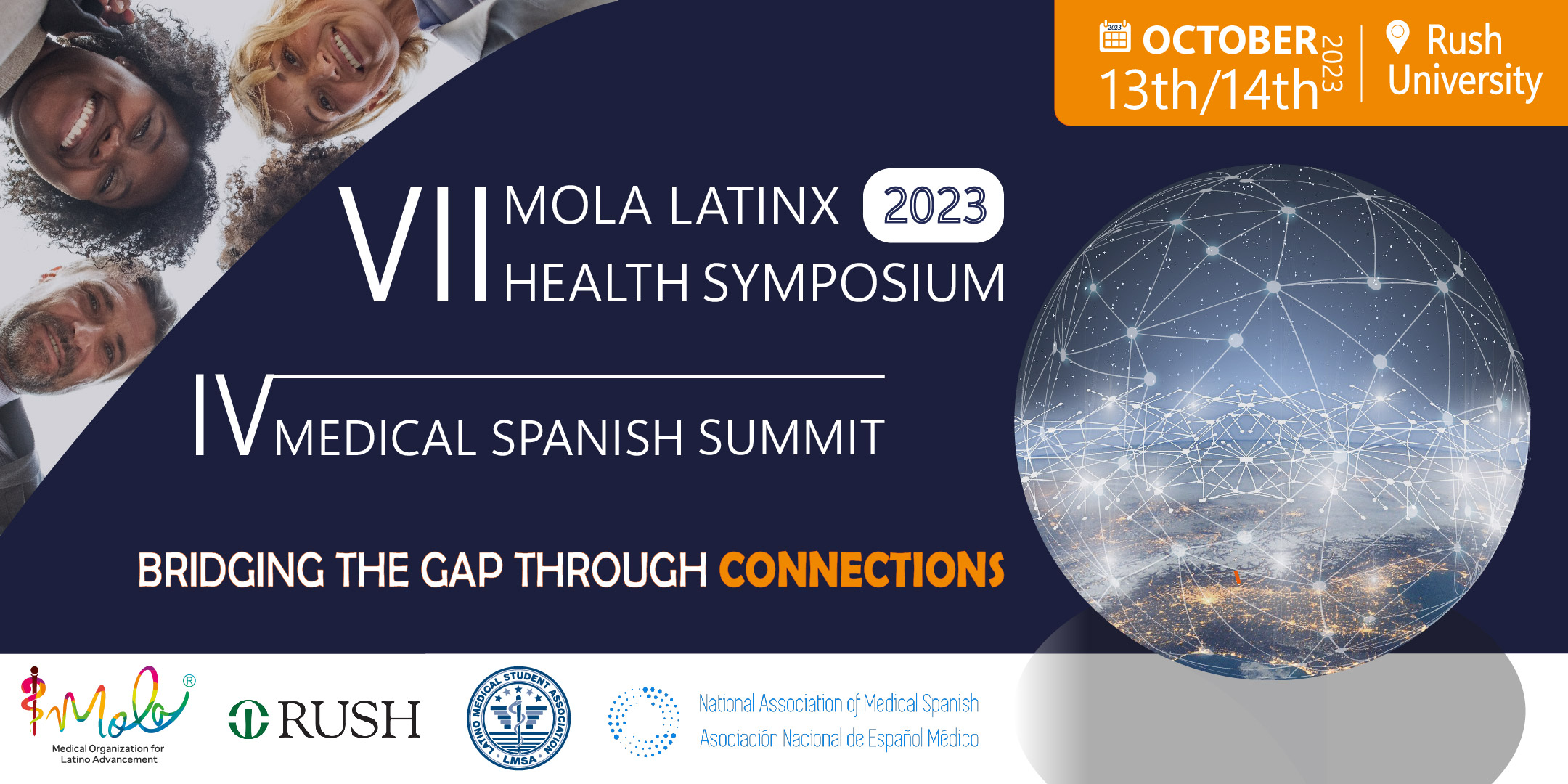 Bridging the Gap through Connections
Friday October 13 and Saturday October 14th 2023
Location: Rush University Chicago
The Latino Health Symposium is MOLA's all-membership educational event. The event will gather experts in healthcare, education, and advocacy and provide educational opportunities for physicians, health professionals, students, and all individuals who work toward improving Hispanic/Latinx health. In addition, an academic poster session will be a unique opportunity for participants to demonstrate their innovative scholarly achievements.
General objectives:
After actively participating in the Symposium, attendees will be able to:
Identify issues and barriers experienced by our Hispanic/Latino/Latinx/Latine (hereafter, Latinx) community that lead to gaps in both health equity and the overall healthcare experience.
Propose strategies in healthcare practice that pursue equity through innovations in medicine and education for health professionals.
Utilize the unique skills, experiences, and assets of Latinx communities, such as multilingualism, cultural diversity, protective health behaviors, and connectedness, to overcome structural barriers and improve Latinx health outcomes, effectively bridging the gap.
Apply strategies to increase the representation of Latinx individuals in healthcare, research, and education careers through connections and collaboration that improve health outcomes for the Latinx population.Audience
The target audience will include students, residents, attending physicians, healthcare professionals and individuals that work towards bridging health disparities in the Latinx community. The Symposium program will provide educational opportunities addressing issues affecting Hispanic/Latinx health and health disparities.
REGISTER NOW HERE
Visit the 2023 Symposium official site here!
Calendar powered by The Events Calendar