MOLA LATINO HEALTH SYMPOSIUM 2018: Becoming Agents Of Change
MOLA's Latino Health Symposium is the organization's premier academic annual event. We are excited to co-sponsor this event together with Northwestern's Office of Diversity and Inclusion to mark our 2nd annual symposium, on October 6, 2018.
MOLA's annual Latino Health Symposium links all of MOLA's programs, provides a forum for showcasing our annual outcomes, and creates an academic forum where Latino health issues and Latino physicians, students, and researchers are the focus. The event will gather medical experts who can provide an evidence-based discussion of current issues that impact Latino health disparities, public health, health policy, and diversity, inclusion and equity for health professionals and students.
Second Annual Latino Health Symposium outcomes
Over 300 attendees
18 invited speakers
14 academic oral presentations
35 academic poster presentations
Featuring minority experts: From all the presenters and speakers, 90% identify as Hispanic/Latino, 60% female
Launched our mentorship program
Launched our scholarship program
The format of the Latino Health Symposium will aim to highlight the theme "Latino physicians as Agents of Change" through three main strategies: (1) Education, (2) Innovation, and (3) Networking.
(1) Education
The Latino Health Symposium will have an opening plenary to discuss the role of Latino Physicians and Health Professionals as Agents of Change, followed by educational tracks in three distinct areas, to cater to various interests and career paths among our membership:
Clinical track: Will focus on clinical excellence and new strategies for clinical care, with an emphasis in chronic diseases management best practices
Academics / Research track: Will focus on careers in academics and medical research and involvement of Latinos in clinical trials
Public Health track: Will focus on health disparities and the public health impact of Latino medicine
(2) Innovation
Innovation will be highlighted through a robust and competitive academic poster session and oral presentations to highlight innovative work by Latino students and professionals and/or about issues in Hispanic/Latino health under three categories:  research projects, community outreach projects, and academic case reports.
(3) Networking
Networking and professional connections as well as fostering mentorship relationships established through MOLA will be coordinated through the breakfast program, exhibit hall, and several breaks throughout the day.
---
At the conclusion of the event, participants will be able to:
1. Identify how Latino physicians and health professionals can create positive impact to address gaps and barriers in Latino health. (Educational objective)
2. Describe innovative strategies that are being realized in current academic work to improve Latino health and Latino health professional advancement. (Innovation objective)
3. Create connections with fellow health professionals and students as a step in future collaborative work, mentorship opportunities, and career development. (Networking objective)
---
Accreditation Statement
This activity has been planned and implemented in accordance with the accreditation requirements and policies of the Accreditation Council for Continuing Medical Education (ACCME) through the joint providership of Northwestern University Feinberg School of Medicine and Medical Organization for Latino Advancement.  The Northwestern University Feinberg School of Medicine is accredited by the ACCME to provide continuing medical education for physicians.
Credit Designation Statement
The Northwestern University Feinberg School of Medicine designates this live activity for a maximum of 6 AMA PRA Category 1 Credit(s)™. Physicians should claim only credit commensurate with the extent of their participation in the activity.
COURSE DIRECTORS
Pilar Ortega, MD
President
Medical Organization for Latino Advancement
---
Clyde W. Yancy, MD, MSc, MACC, FAHA, MACP, FHFSA
Vice Dean, Diversity and Inclusion
Northwestern University Feinberg School of Medicine
---
SCIENTIFIC COMMITTEE (in alphabetical order):
Isabel Castrejón, MD, PhD – Co-Chair, Academic Programming
Emanuel Eguia, MD
Joaquín Estrada, MD 
– Vice-President, MOLA
Nico Francone – Co-Chair, Medical Student Committee
Jonathan Moreira, MD
Pilar Ortega, MD – President, MOLA; Chair, Education & Research Committee
Toni Riveros, MD
Óscar Zambrano, MPH – Secretary, MOLA
COURSE FACULTY (In Alphabetical Order)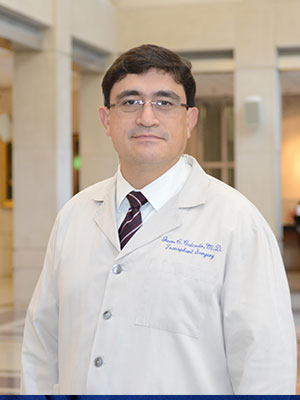 Juan Carlos Caicedo, MD is Associate Professor of Surgery, Director of the Living Donor Liver Program and Director of the Hispanic Transplant Program at Northwestern University's Feinberg School of Medicine.  Since 2006, he has worked as an adult transplant surgeon performing kidney, liver, pancreas and multivisceral transplant as well as laparoscopic donor nephrectomies and Hepatobiliary surgery at Northwestern Memorial Hospital.  Dr. Caicedo is also a pediatric transplant surgeon, performing kidney, liver and multivisceral transplants at Ann & Robert H. Lurie Children's Hospital of Chicago.
Dr. Caicedo graduated from the National University of Colombia (Universidad Nacional de Colombia) in Bogota, Colombia and was doing kidney transplants in Bogota, Colombia before he starting a three year Transplant Fellowship at Northwestern University where he was trained in adult and pediatric abdominal transplantation.
With full support of Northwestern Memorial Hospital and the Division of Organ transplantation lead by division chief, Michael Abecassis, MD, Dr. Caicedo developed the Hispanic Transplant Program in December 2006, which was the first comprehensive Hispanic Transplant program in the country.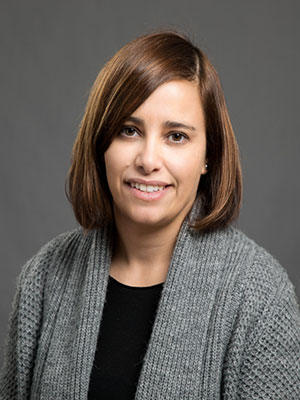 Isabel Castrejón, MD, PhD is an Assistant Professor and Clinical Researcher in the Division of Rheumatology at Rush University Medical Center at Chicago. Her research interests include validation of patient-reported outcomes (PROs) or measures of the status of a patient's health condition from the patient's perspective. These data are increasingly used to guide patient-centered care, clinical decision-making and improve quality of care. She is also interested on health disparity with a special focus on Latino populations. She is currently working on a referral program to prevent treatment delay in inflammatory arthritis. She is part of a taskforce for the development of a EULAR (European League against Rheumatism) outcomes measure library available online http://oml.eular.org/ and co-authored more than 60 papers on a variety of topics, with an emphasis on PROs and rheumatoid arthritis. She received her MD from University of Alcalá de Henares in Spain and completed her Rheumatology fellowship training at La Princesa University Hospital, Madrid. She earned a PhD in Medicine and Health Sciences at the University Autonoma of Madrid.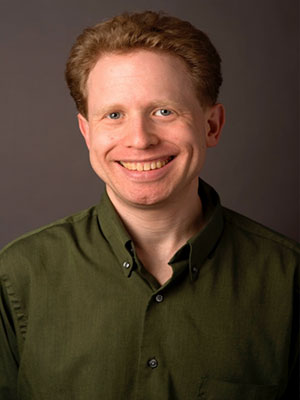 Ben Gerber, MD, MPH is a Professor of Medicine, board-certified internist, and health services researcher in the Division of Academic Internal Medicine and Geriatrics at the University of Illinois at Chicago (UIC). His research interests include chronic disease self-management and health behavior promotion through mobile technology, health coaching, and health services delivery redesign. He has designed, developed, and implemented technology-based behavioral interventions targeting African-American and Latino populations with limited access to healthcare services. His research group has received funding through AHRQ, CDC, and NIH, to support randomized, controlled trials of community and clinic-based interventions. He currently co-directs the PREMIER T32 research training program at UIC.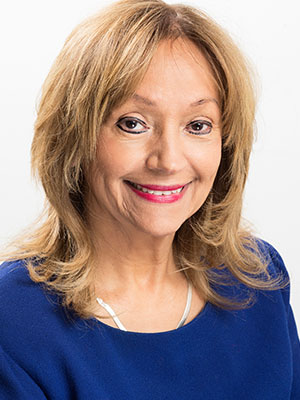 Aida Giachello, PhD is an educator and a writer and uses research to address health equity and social justice issues. She is a research professor at the Department of Preventive Medicine at Feinberg School of Medicine, Northwestern University-Chicago. In December 2010 she retired from the University of Illinois-Chicago (UIC) after 25 years of teaching and conducting health disparity research. Throughout the years, she has trained/mentored minority students, junior faculty, health care providers and community health workers in conducting public health practice and research using community participatory and community engagement approaches. She also engages in advocacy and policy work emerging from the research findings. Dr. Giachello has a Bachelor degree from the University of Puerto Rico; a Master's degree, and a Ph.D. from the University of Chicago. She has been featured in local and national/international English and Spanish TV, radio and printed media and has received over 40+ awards and recognitions for her work. In 2005, she was named by Time Magazine as one of 25 Most Influential Hispanics in America.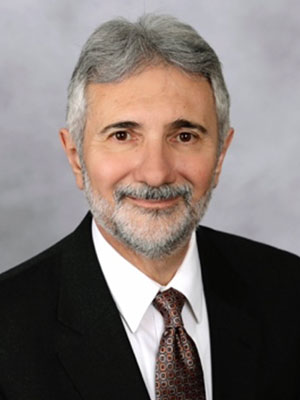 Jorge A. Girotti, PhD, MHA is an Assistant Professor in the Department of Medical Education (DME), University of Illinois College of Medicine and Associate Dean for Admissions and Special Curricular Programs, which includes Joint Degree programs, the Guaranteed Professional Program Admissions in Medicine, and the Urban Medicine program. Within his responsibilities, Dr. Girotti directs the Hispanic Center of Excellence, which aims to promote science and medical careers for Hispanic youth, expose undergraduate and medical students to biomedical and clinical research, and increase the representation of Latino faculty in our medical school. His research interests focus on the development of opportunities for students in minority and disadvantaged populations. His work has been funded by Federal agencies (NIH, Agency for Healthcare Research and Quality, Health Resources and Services Administration), by foundations (Chicago Community Trust, Portes Foundation), and by UIC (Vice Chancellor for Research, Council for Excellence in Teaching and Learning). He currently serves in several boards including the Illinois State Board of Public Health, National Hispanic Medical Association, Hispanic Serving Health Professions Schools, and Institute of Medicine of Chicago. Dr. Girotti earned a master's degree in Healthcare Administration from UIC (2017); a Ph.D. in Public Policy Analysis, Educational Administration from UIC (1990); and a MA in Counseling and Guidance from Northeastern Illinois University (1983).
Elisa Gordon, PhD, MPH, is Professor in the Department of Surgery, Division of Transplantation; Center for Healthcare Studies; and Center for Bioethics and Medical Humanities at Northwestern University Feinberg School of Medicine, in Chicago, IL. Dr. Gordon trained as a medical anthropologist at Case Western Reserve University and as a clinical ethicist at the University of Chicago. She thereafter received her Master's degree in public health at University of Illinois at Chicago with an emphasis on community health. Dr. Gordon conducts mixed-methods research on informed consent, health disparities, and ethical issues pertaining to organ transplantation and living donation, with federal funding support from NIH, HRSA, DOD, and VA and over 100 peer-reviewed publications. She serves as the Chair of the UNOS Ethics Committee, on the editorial boards of the journals American Journal of Transplantation and Clinical Transplantation.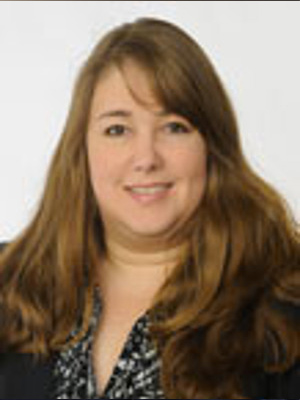 Geraldine Luna, MD, MPH, is an Assistant Professor of Medicine in the Geriatrics Fellowship at the Department of Medicine and Geriatrics of UIC. She started her medical degree at UAG and finished at Ponce School of Medicine in Puerto Rico in 2005, and went on to earn her Residency in Internal Medicine in the San Juan City Hospital in Puerto Rico in 2009. She has also completed Subspecialty Fellowships in Geriatrics and Advanced Geriatrics Research Track in UIC in 2011 and 2012. She is also completed a Master's in Public Health in Health Policy and Administration in Dec 2017. Dr. Luna is ABIM board certified in Internal Medicine and Geriatric Medicine. She actively partakes community and academic roles such as: board of directives in Urban and Global Health at UIC, editorial board member of Gavin Publisher for the International Journal of Geriatrics and Gerontology, Falls Committee, Hiring Committee and is treasurer and board directive member of the Medical Organization for Latino Advancement. Dr. Luna has various clinical interests in the healthcare of geriatric population and in general public health such as healthcare disparities. Her current research investigations underlie frailty syndrome in the elderly, falls and retraining gait interventions in the elder, transition of healthcare and advanced care planning, as well as cultural barriers in healthcare.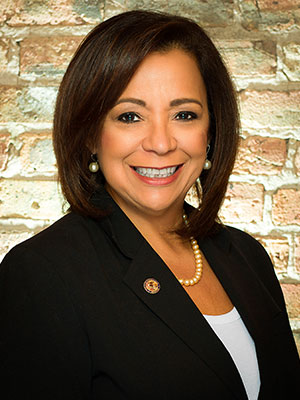 Senator Iris Y. Martinez is the first Hispanic woman elected to the Illinois State Senate and the first Latina ever appointed to senate leadership. She currently serves as Assistant Majority Leader and is a member of the Education, Energy, Gaming, Labor and Transportation committees.
Senator Martinez has used her leadership position in the State Senate to fight for Illinois' most vulnerable residents including children, seniors, veterans, the homeless and working class families. She advocates for affordable housing, expanding health care access and ensuring seniors and the disabled receive proper care.
Committed to ensuring that our children are safe and healthy, Martinez hosts an annual Family Wellness and Back to School Fair, where school aged children and their families receive free health screenings, dental checkups, immunizations and backpacks.
As a member of the Illinois Legislative Latino Caucus, Senator Martinez has worked on initiatives that are important to minorities. She championed a law allowing non-English speaking people, as well as those who are hearing-impaired, to have an interpreter in the courtroom and fought to ensure that health care facilities treating Medicaid patients develop and implement language services.
Senator Martinez was born and raised in Chicago's West Town community. She resides in the city's Albany Park neighborhood and has a daughter, Jacklyn Nicole. Her district includes some of Chicago's most diverse neighborhoods including Albany Park, Avondale, Belmont, Cragin, Hermosa, Humboldt Park, Logan Square and Portage Park.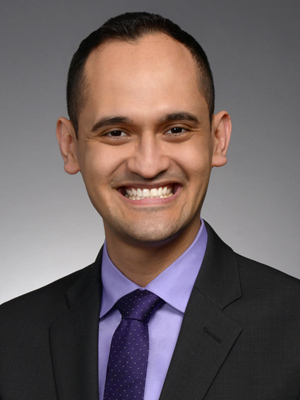 Aldo E. Martinez, MPH is originally from Mexico and grew up in South Texas. Mr. Martinez received his BS in Biomedical Sciences and BA in Psychology and Spanish from Texas A&M University in 2010. He then received his MPH in Health Policy & Management in 2012 also from Texas A&M. Mr. Martinez is currently completing a PhD program in Epidemiology and is a 4thyear medical student at Loyola University Chicago. Mr. Martinez is hoping to pursue a career in General Surgery. In his 'spare' time, he enjoys binge watching shows with his husband and playing with their 2 cats, Zeus and Odin.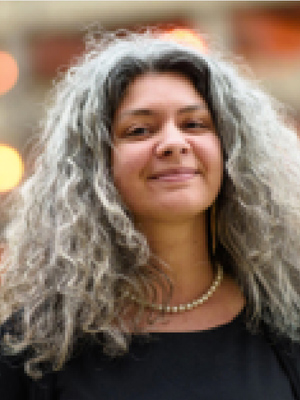 Yamile Molina, MS, MPH, PhD. is an Assistant Professor within the Community Health Sciences Division at the School of Public Health, Faculty Affiliate within the Center for Research On Women and Gender, and Academic Partner/ Early Stage Investigator for the UI Cancer Center's Office of Community Engaged Research and Implementation Science. Dr. Molina's interests concern recognition and promotion of the health-protective factors that promote breast cancer care uptake and well-being along the continuum, with a focus on Latinas, African American women, and rural women. Locally, partnering community leaders and she lead NIH-funded breast health promotion efforts for Latinas in Pilsen/Little Village and South Chicago/East Side. Her efforts have been resulted in multiple recognitions, including being a recipient of the 2017 National Minority Quality Forum's 40 under 40 Leaders in Minority Health award.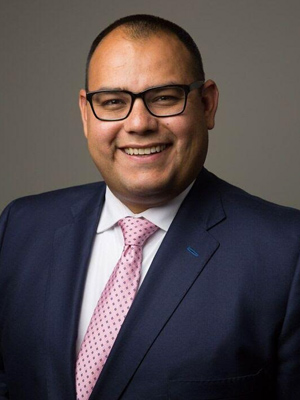 Juan Morado, JD, is a health care regulatory and policy attorney with extensive experience in working with state and federal agencies, and providing strategic counsel to private and public corporations, organizations, and individuals. Juan advises hospitals, health systems, physician groups, consulting firms, pharmacies, and other clients, helping them to ensure compliance with regulatory requirements and implement industry best practices. Juan also advises clients involved in medical cannabis regulation, competitive bidding processes, property tax exemption litigation, internal and external investigations, structuring competitive strategic alliances and relationships between majority- and minority-owned businesses. Prior to joining Benesch, Juan was General Counsel for the Health Facilities and Services Review Board of the State of Illinois. He provided strategic counsel on a wide range of legal matters having state wide ramifications, developed administrative rules governing the certificate of need process, and managed the Board's Long-Term Care Advisory Subcommittee. Juan served in the Office of the Illinois Governor from 2013-2015 as a Deputy Chief of Staff and Associate General Counsel. Juan began his legal career as an Assistant Corporation Counsel for the City of Chicago where he focused on land use and zoning issues and municipal code compliance.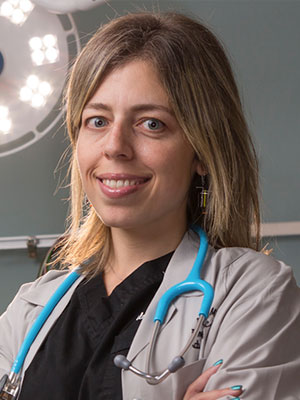 Pilar Ortega, MD is a board-certified Emergency Physician and Assistant Professor at the University of Illinois at Chicago Departments of Emergency Medicine and Medical Education, where she directs the Medical Spanish program. Dr. Ortega is Co-founder and Chair for the Chicago Medical Organization for Latino Advancement (MOLA), a non-profit professional association whose goal is to increase the number of Hispanic and bilingual physicians and to improve the health of Hispanics in the U.S. She is the author of Spanish and the Medical Interview (2nd Ed., 2015), a textbook for providers to learn to communicate with Spanish-speaking patients. Most recently, Dr. Ortega has been leading the U.S. National Medical Spanish Taskforce—a group of interdisciplinary and inter-institutional leaders who are developing an evidence-based process for Medical Spanish standardization and language concordance research in medical settings. She received her BA from Johns Hopkins University and her MD from the University of Chicago Pritzker School of Medicine, where she also completed residency training. Dr. Ortega's clinical and academic areas of interest are Medical Spanish education for physicians and linguistically-competent healthcare access for Hispanic/Latino patients. She locally, nationally, and internationally recognized for her contributions on the topics of language barriers in health and Medical Spanish education. She lives in Chicago with her husband and their four children.
Sonia P. Oyola, is a Family Medicine Physician board certified in both Family Medicine and Integrative Medicine. Her work is divided into being the Clerkship Director at the University of Chicago's Pritzker School of Medicine and caring for her wonderful patients at Heartland Health Centers in Rogers Park. At the school of medicine, She is fortunate to co-teach Culinary Medicine, Mind-Body Medicine and Reflections to the medical students rotating through Family Medicine. She is the founder and president of Be Alright, a 501C3 devoted to supporting survivors of domestic violence and also a past board president of YogaCare, a 501C3 dedicated to creating and integrating yoga into federally qualified health centers. Her life's mission is to relieve suffering through mindfulness, kindness, joy and the promotion of compassion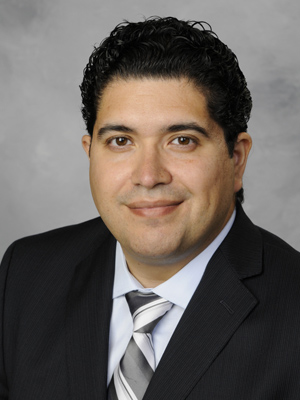 Luis Rivera, MD, is a Board Certified in Family Medicine. He is an Assistant Professor of Family Medicine at t he Loyola University Stritch School of Medicine and Attending Physician at the Loyola Center for Health at Gottleib. He earned his Bachelor of Arts degree in Latin American and Latina/o studies with a minor in Biological Sciences and his Doctor of Medicine Degree from the University of Illinois at Chicago (UIC). He completed his residency at the Northwestern Family Medicine Residency at Humboldt Park.
Dr. Rivera practices full spectrum Family Medicine and is passionate about improving health outcomes for vulnerable communities through improving access to high quality primary care. His passion comes from direct experience growing up on Chicago's Southeast Side and witnessing the barriers faced by family and friends in finding culturally competent bilingual physicians.
Dr. Rivera research interests are in health disparities. He has been involved in research examining professional interpreter use and the experiences of patients in primary care clinics based on race, ethnicity and language preference. He is also passionate about training the next generation of physicians and is actively involved in mentoring students throughout the pipeline from high school to residency as the Chair of MOLA's Mentorship Program.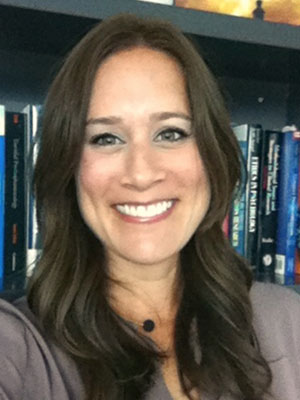 Dana Rusch, PhD received her Ph.D. in Clinical Psychology from the University of Illinois at Chicago (UIC) and is currently an Assistant Professor of Clinical Psychiatry in the Department of Psychiatry, at the Institute for Juvenile Research at UIC. She is also a member of the Community-Based Dissemination and Implementation Science program for UIC's Center for Clinical and Translational Science. Dr. Rusch's research focuses on building university-community-policy partnerships to address the mental health needs of immigrant and refugee youth and families. Using an ecological public health framework, she aims to develop models of mental health promotion that elevate the contributions of non-specialty service settings and non-traditional providers in the development and implementation of innovative services. This work also extends to translating research findings into policy level changes that can facilitate more effective ways to address mental health inequity. Dr. Rusch participates in local advocacy efforts to support immigrant and refugee communities, and she serves on several committees focused on the intersection of immigration policy and mental health.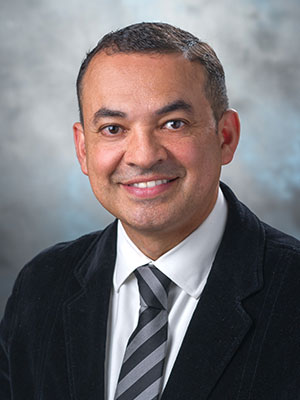 Oscar Zambrano, MPH, MBA, directs Physician Engagement processes as well as the Diversity and Inclusion agenda for Advocate Aurora Health at Illinois Masonic Medical Center in Chicago. He works with underserved communities experiencing health disparities. His work has contributed to Advocate Aurora's recognition as a leader in LGBTQ health care equality by the Human Rights Campaign Foundation's Healthcare Equality Index.
Zambrano is member of Howard Brown Health's board, where he co-chairs the Strategic Planning Committee. He is also a founder of the Medical Organization for Latino Advancement, a member of its Executive Committee, and Director of Communication and Membership Development. Oscar is passionate about helping advance the health and careers of the Hispanic/Latino community through educational initiatives.
Oscar has been recently nominated to Chicago Latino Network's 2018 award, and recognized as notable LGTBQ executive by Chicago Crain's in 2018.