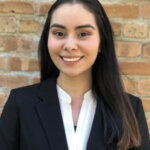 Marisela Angulo
Marisela is a current graduate student at the University of Illinois at Chicago School of Public Health. She is working towards obtaining an MPH degree in Health Policy and Administration with a Global Health Concentration. She is a recent University of Michigan in Ann Arbor graduate where she majored in Biopsychology, Cognition, and Neuroscience (BCN) and minored in Crime and Justice. She is a Bill and Melinda Gates Millennium Scholar and is passionate in health equity and access to quality healthcare.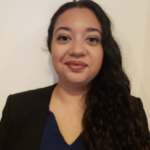 Emily Jiménez
Emily is currently a first-year MPH student studying Epidemiology at the University of Illinois at Chicago where she previously graduated in 2018 with a BS in Biology and minor in psychology. Emily worked as an optician for five years where she began to understand the importance of public health and how to help underserved communities. Her research interests are infectious diseases and genetics.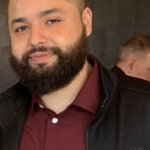 Giovanne Ruiz-Ambriz
Giovanne (Gio) is a first-year graduate student seeking his Master's in Public Health, concentrating in community health sciences and global health at the University of Illinois at Chicago. He has had experience working at a federally qualified health center in the Marshall Square/Little Village/North Lawndale area, where he assisted patients in overcoming the barriers that have prevented them from obtaining quality primary care and other community resources. Gio aspires to create and implement educational programs and strategies that will engage underserved community members in their health and create better health outcomes.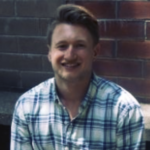 Henry Siegel
Henry is a 1st-year graduate student at the University of Illinois Chicago (UIC) pursuing a dual degree in Urban Planning and Policy and Public Health. Before starting school at UIC, he worked at the Latin United Community Housing Association (LUCHA) as a Housing Counselor focusing on pre-purchase education, foreclosure prevention, and financial empowerment. It was there that he discovered his passion for community economic development and the importance that both place and space have on individual health and well-being. His goals for the program are to learn more about how to reduce health inequities for minority communities in Chicago through the utilization of city planning and zoning policies. In the future, he hopes to work in local or state government.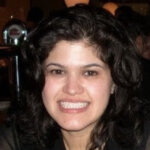 Laura Villanueva
Laura is a graduate student at the University of Illinois at Chicago, pursuing her Masters in Public Health in the Epidemiology and Biostatistics Division. She graduated with a Bachelor of Liberal Arts with a Major in Gender & Women Studies, and a Minor in Sociology & Anthropology from Knox College. She wants to become an Epidemiologist.