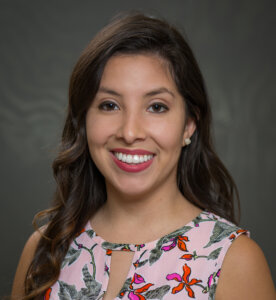 Arielle Guzman
University of Illinois at Chicago (UIC).
Arielle Guzman, is a Clinical Research Coordinator in the Cancer Center at the University of Illinois at Chicago (UIC). Arielle leads the coordinating of multiple Biorepository Resource protocols in the Cancer Center. She also assists on several studies and qualitative improvement projects that aim to address lung cancer disparities and improve outcomes. Prior to working at UIC, Arielle was a Research Assistant at Mount Sinai Hospital. There, she evaluated the effect of the Affordable Care Act on breast cancer outcomes. She received her master's degree in public health at Loyola University Chicago, where she concentrated in Epidemiology. 
Arielle serves the Medical Organization for Latino Advancement (MOLA) as the Recording Secretary of executive committee and a co-chair of the Education and Research committee. She also co-administrates the MOLA Scholars program, where she assists scholars with the development and dissemination of their research projects.