Medical Spanish Taskforce Summit 2020 (2MSTS)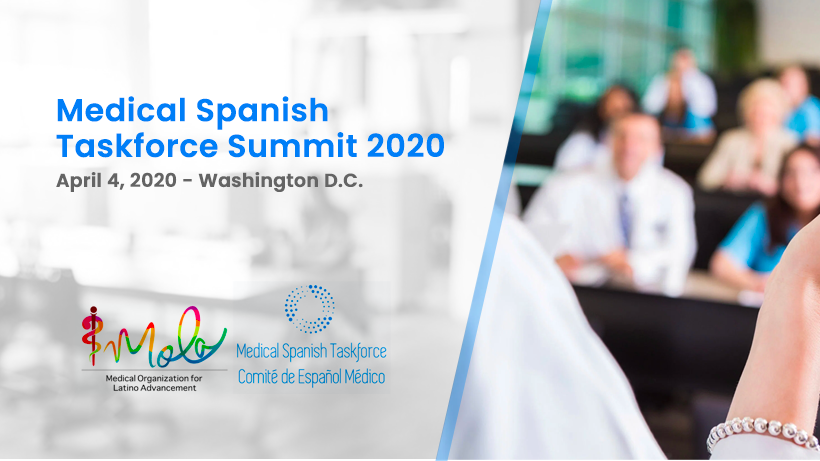 The Medical Organization for Latino Advancement (MOLA) and the Medical Spanish Taskforce (MST) have joined forces for the 2MSTS!
The event will take place on April 4, 2020 at the Association of American Medical Colleges (AAMC) Headquarters in Washington, DC. The Summit is a national interdisciplinary academic conference focusing on medical Spanish education, assessment, research, and collaboration.
Please use our online RSVP to save your seat!
We are also accepting proposals (in English or Spanish) to be presented at the 2MSTS. Our main thematic lines this year are:
Medical Spanish program design and articulation. 
Sociocultural perspective in medical Spanish.
Medical Spanish competency formative/summative assessment.
To review more information about the proposal submission process and types of proposals accepted, please click on the information link button below. Please complete and submit your proposal by December 15th, 2019. A notice of acceptance status will be sent no later than January 15th, 2020