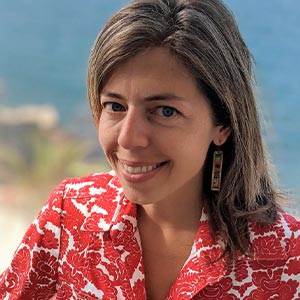 PILAR ORTEGA, MD
Communications Secretary
Dr. Pilar Ortega is a board-certified Emergency Physician and medical educator. She received her BA from Johns Hopkins University, her MD from the University of Chicago Pritzker School of Medicine, where she also completed residency training.
Dr. Ortega is an Assistant Clinical Professor with dual appointments at the University of Illinois Chicago Departments of Emergency Medicine and Medical Education, where she directs and teaches the Medical Spanish program for the College of Medicine's Hispanic Center of Excellence. Dr. Ortega is the author of Spanish and the Medical Interview (2nd Ed., 2015) a textbook for providers to learn to communicate with Spanish-speaking patients. She has had over 15 years' experience directing medical educational efforts related to patient-physician communication and is currently leading a national initiative for standardization of medical Spanish education and assessment at U.S. medical schools.
Dr. Ortega is Co-Founder of the Medical Organization for Latino Advancement (MOLA), serving as its Founding President from 2017-2020, and currently serving on the Executive Board as Immediate Past-President. In 2020, she also founded a new non-profit academic organization called the National Association of Medical Spanish and is the principal investigator for multiple national studies. Dr. Ortega has long served as a leader for fellow physicians and health professionals as a  board member of the non-profit organization Hispanocare and through the National Hispanic Medical Association's Midwest Region steering committee.
Dr. Ortega's clinical and research areas of interest are quality healthcare access for Hispanic/Latino patients and assisting clinicians in achieving cultural and linguistic competency so they can best care for this growing population. Dr. Ortega has been recognized for her innovative and influential work as a recipient of the 2017 Crain's Chicago Business 40 under 40, internationally as a recipient of Spain's Royal National Academy of Medicine's 2018 Award for Health Information, Communication and Dissemination, and most recently as a 2020 recipient of a Stemmler Fund grant from the National Board of Medical Examiners (NBME) to study medical Spanish proficiency assessment for bilingual physicians. She is a nationally and internationally recognized speaker, author, and leader on the topics of language in health and medical Spanish education.