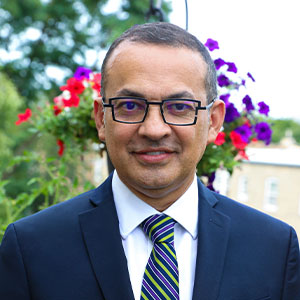 Oscar Zambrano, MPH
President
Public Health and Management Professional, Óscar Iván is an experienced social entrepreneur and Co-Founder of MOLA. In addition to being the Chair of our Board of Directors, he works as Director of Business Development & Equity for Advocate Aurora Health, where he has held several positions for the last 13 years.
Oscar has led since our foundation part of our programmatic and organizational development as well as fundraising, grants and strategic partnerships. His work aligns public health needs – of diverse populations experiencing disparities – with equitable access to health services and Latinx health professionals representation.
In June 2022, Óscar Iván was appointed by the Mayor of Chicago to be one of 9 members of the Chicago Board of Health. In addition, he has served as a Director member of the Board at Howard Brown Health, a leading LGBTQ oriented community health network, and was the Chair of the Board at Centro Romero, a social services community based organization, and Local School Council Member at Joseph Brennemann School in Chicago.
At Advocate Aurora Health, Óscar Iván is responsible for Business Development and Diversity, Equity, and Inclusion program development. He leads diverse patient data analytics, cultural/linguistic concordant care competency building, community partnerships development, and diverse talent acquisition and development and leads the regional Inclusion Advisory Group. Some of the projects he spearheads align the needs of LGBTQ, Hispanic, African American, immigrants, and South Asian populations. Óscar Iván earned a Master of Public Health MPH, a Master of Business Administration, and an advance training certificate in Diversity Management CDM.
Native from Colombia, where he migrated from in 2000, Óscar Iván has been recognized by Crain's Chicago Business magazine as a Notable LGBTQ Executive and was awarded the Latino Leadership Award by the Chicago Latino Network in 2018. The National Hispanic Medical Association recognized him as Regional Leader for his work building professional medical societies in 2019.
"Como presidente de MOLA espero contribuir en mi calidad de líder y servidor al crecimiento profesional, aprovechando el inmenso talento de nuestros jóvenes en el campo de la salud y una representación a la altura de nuestra comunidad en las esferas decisivas del sistema de salud de los Estados Unidos de América."