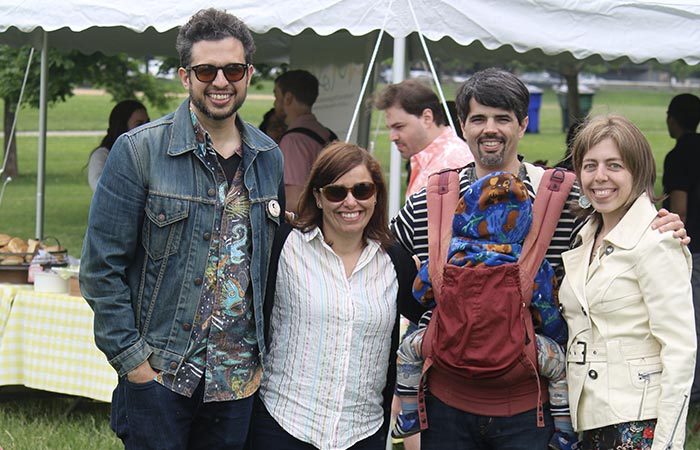 For members interested in developing creative ways to network with other Latino physicians and health professionals and in maintaining a healthy life-work balance and integration. The Wellness Program aims to maximize opportunities for Latino health professionals to get to know each other and expand their networks, relieve stress, and learn about ways to ensure their personal, family, financial, business, and career wellness.
2019 Co-Chairs: Geraldine Luna, MD, Benito Ibarra, and Sandy Salas
The main strategies for Wellness Program implementation include:
Monthly dinners or activities with a wellness development topic, which may include financial wellness, exercise or health-issues, or other topics of interest to physician personal development and wellness.
Creation of a strong network  via membership development and maintenance.
MOLA community creation as cooperation strategy to enhance growth and development through collaboration.
Activities with emphasis on physician social networking including happy hour, celebrations, thank you events for volunteers, and bi-annual receptions to ensure the membership gets to know each other and develops lasting and impactful relationships.
Activities that engage families and provide a venue for enhancing family life and integration of career with family priorities and responsibilities for the Latino health professional.
Activities that promote financial and professional knowledge that will improve the career advancement of Latino physicians at every stage of their career.
 "It is a great privilege to do what I do as a doctor and to serve my community, but we need to support each other as fellow Latinos in healthcare to increase our impact and numbers."

Dr. Pilar Ortega, MOLA President and emergency physician
Celebrated the 2nd Anniversary of MOLA and 1st MOLA Scholarship Awards
Enjoyed Friends & Family at the MOLA Family Picnic
Enjoyed a ball game with Los Cubbies
Members participated in the NEIU Golden Eagle 5K to support students in scholarships, emergency funds, and student pantry programs
Said thank you to all of MOLA's volunteers at the Volunteer Appreciation Dinner: ¡Solaridad y Logro!