Conference Objectives
At the conclusion of the conference, attendees will be able to:
Understand key issues in Hispanic/Latino/a/x health and health disparities on a local, regional, or national level, including as a result of the COVID-19 pandemic
Identify evidence-based strategies to address gaps and barriers in Latino/a/x health and discuss options for implementation of "best practices" with Latino/a/x patients and communities.
Describe innovative strategies that are being realized or proposed in current academic research, community practice, or educational development that have an impact on improving Latino/a/x health equity.
Discuss strategies in health policy or education that address increased equity and representation of Latinos/as/xs in medical careers and other areas of health professional advancement.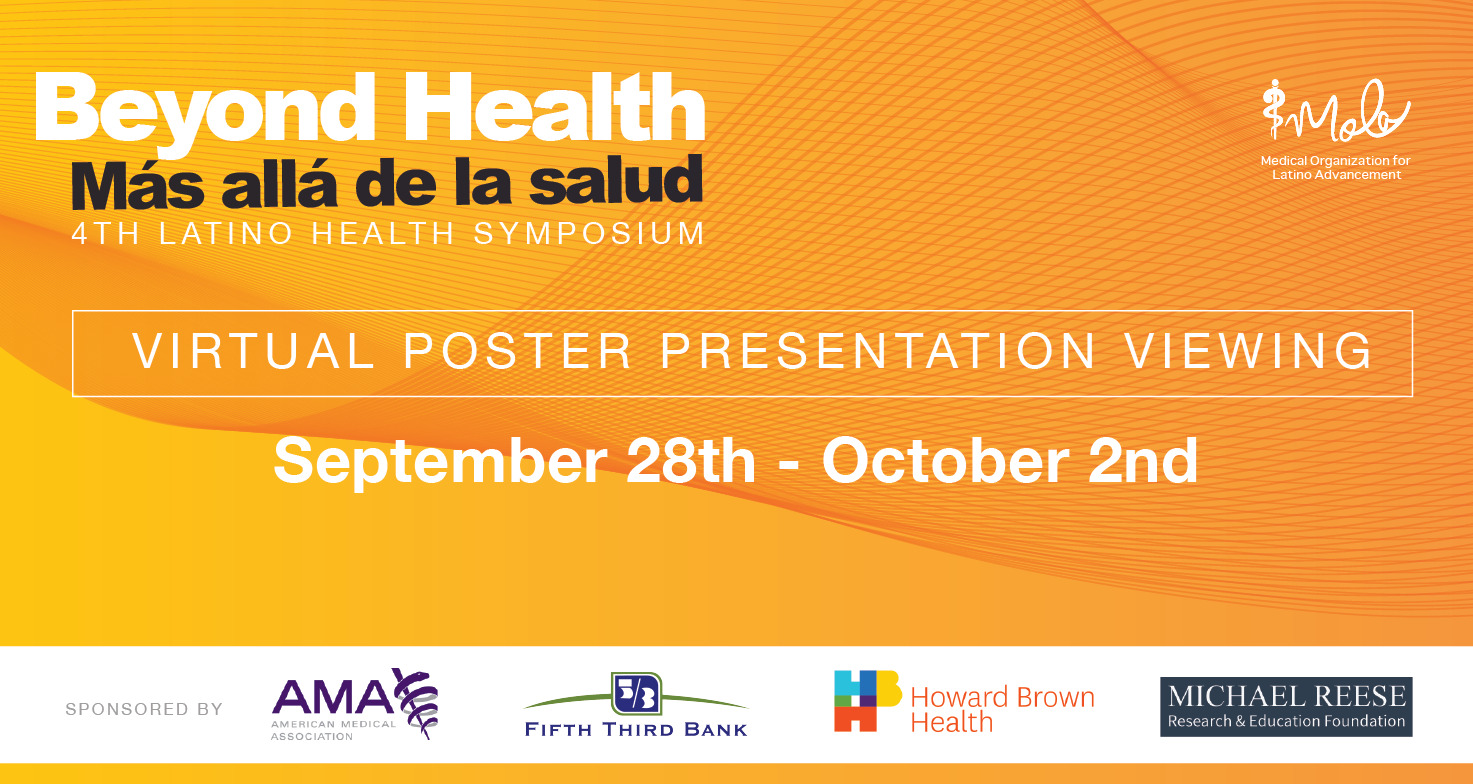 Registration
Registration to the symposium is free for active MOLA members. Become a member now and get a 50% discount on membership and register for the symposium for free!
Not sure if your membership is active? Please click here and sign in with your email address and password on our MOLA Virtual Community. If your account is not active the following message will be displayed: Oops! It seems that your Medical Organization for Latino Advancement (MOLA) membership is no longer active. To renew your membership click here. If you have any trouble signing in, please contact our membership team at [email protected] 
If you would like to attend the symposium but do not want to become a MOLA member, please email [email protected] The fee for non-members to attend is $250. 
sponsorship and exhibitor opportunities
Commercial sponsors and MOLA partner organizations will be invited to purchase booths/exhibitor tables and provide sponsorship at various levels for the symposium. MOLA is excited to partner with many organizations, both for-profit and nonprofit, and is committed to unbiased educational advancement of our physicians and students.
As a non-profit 501c3 organization, MOLA is pleased to offer tax-deduction benefits to our sponsors to the extent permitted by law.
To find sponsorship and exhibitor opportunities, please click 
here