Your health and that of our community is our number one priority during the COVID-19 pandemic
We know that our MOLA members are on the front lines both in terms of keeping our community educated and safe, and providing clinical care to those in need. Please see information and resources below regarding COVID-19.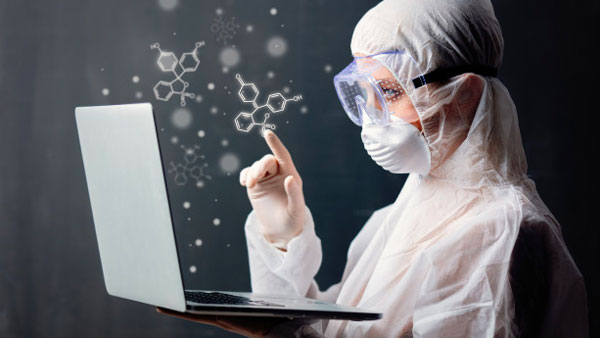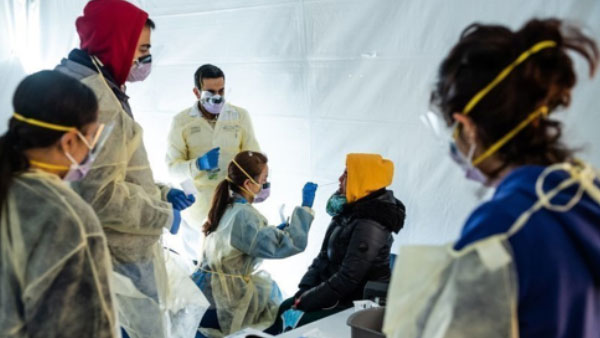 Sign the Petition to Remove Barriers for Medical Graduates (IMGs) in Illinois to Help Fight COVID-19 pandemic
As the current COVID-19 pandemic continues to grow, it's placing enormous strain on Illinois' health care safety net. IMGs, who make more than one-quarter of all resident physicians, already play a vital part in delivering healthcare across the nation and must continue to use their talents to build our strained healthcare workforce during our current pandemic.
We are asking for an emergency relaxation of the medical license requirements to allow IMGs to treat patients in Illinois. The governors of New York, New Jersey, and California have already signed executive orders to allow foreign doctors to treat patients during the COVID-19 pandemic.
Perspectives During COVID-19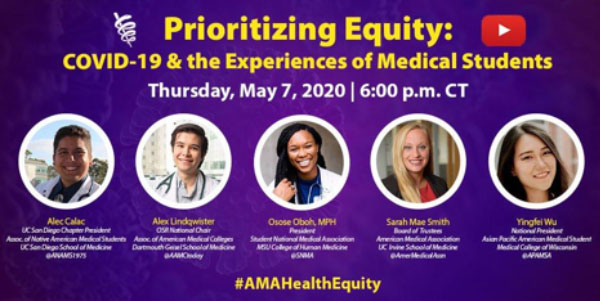 The COVID-19 pandemic is impacting physicians-in-training in unique and complex ways. Richard Gómez, MS3 at Loyola Stritch School of Medicine and Co-chair for MOLAs Medical Student Committee, offered a Latino/Hispanic perspective as a panelist during the medical student panel in a AMAs health equity YouTube series. Hear from the young, leading voices of our nation's medical institutions as they share the health equity immediate and long-term considerations and impact this pandemic poses.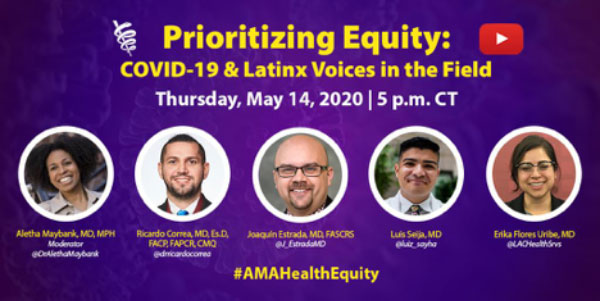 Dr. Joaquin Estrada, MOLAs Vice President, represented MOLA at the AMA Health Equity Panel to talk about his insights to make visible the issues facing Latinx/Hispanic communities, and for humanizing the conversation with his personal experiences. Thank you to all the panelists for all you have done and continue to do on the front lines to fight this pandemic.
During the COVID19 pandemic MOLA members participated in various Spanish media TV, radio, and digital platform interviews to provide high quality health information about staying safe during the COVID-19 pandemic with our Spanish-speaking community. Many MOLA physicians were interviewed and reported information regarding our current COVID-19 pandemic. You can watch the interviews below.