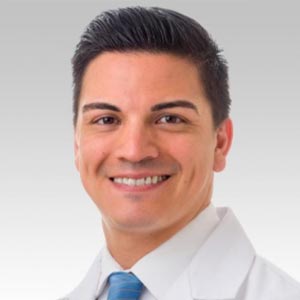 JONATHAN MOREIRA, MD
Membership Secretary
Dr. Jonathan Moreira is an Assistant Professor of Medicine in the Department of Medicine, Division of Hematology/Oncology at Northwestern University's Feinberg School of Medicine. After receiving dual bachelor degrees at the University of Illinois at Urbana-Champaign, he returned to his native Chicago, where he received a medical degree from Loyola University Chicago's Stritch School of Medicine. He then went on to complete a residency in Internal Medicine at Mayo Clinic in Rochester, Minnesota. He returned to Chicago to complete a fellowship in Hematology/Oncology at Northwestern University's Feinberg School of Medicine. He is triple board certified in Internal Medicine, Hematology and Medical Oncology.
Dr. Moreira's clinical practice is focused on hematopoietic stem cell transplantation for hematologic and solid malignancies. His academic interests include protocol development for novel therapeutic agents as well as cancer disparities amongst underserved communities, both locally and globally. In addition to Dr. Moreira's academic appointment, he is also Northwestern University's Research and Education Core Co-lead for the Chicago Cancer Health Equity Collaborative (ChicagoCHEC), a National Cancer Institute comprehensive cancer partnership led by the Robert H. Lurie Comprehensive Cancer Center of Northwestern University, Northeastern Illinois University, and the University of Illinois at Chicago. ChicagoCHEC aims to improve cancer outcomes amongst Chicago's low-income, minority, and disability communities, provide training, mentoring, and learning opportunities to recruit and retain minority and underrepresented students in health and cancer research careers, and establish transdisciplinary cancer disparities research programs in behavioral and social science, biomedical, and translational science.
Dr. Moreira also possesses a passion for mentoring the next generation of physicians, and is actively mentoring students across the educational spectrum, from high school to fellowship training. He serves as the Faculty Advisor for Northwestern University's Feinberg School of Medicine's chapter of the Latino Medical Student Association (LMSA). In addition to serving on MOLA's Board of Directors, he also serves on the board of the I Am Abel Foundation, a nonprofit organization that seeks to bridge socioeconomic gaps and promote achievement amongst underrepresented minority high school and college students. When not spending time with his 3 beautiful young daughters and wife, Dr. Moreira enjoys reading, biking, travelling, practicing guitar, and trying new cuisines.